Live Q&A with Airport Security at Gatwick Airport 
Meet Airport Security at Gatwick Airport for a Q&A on the Learn Live channel.
Sarah Kane, Airport Security Officer
My name is Sarah Kane and I'm an Airport Security Officer at London Gatwick Airport. I started in March 2016 as a Boarding Pass Assistant, a position based purely around Access control. In September 2016 I became a Security Officer working internally to screen passengers and staff accessing the critical part of the airport. Before working here I was a retail team leader in a department store and worked many other jobs beforehand (Barista, Leisure Centre Duty Manager, full time in retail).
Kieran Dopson, Airport Security Officer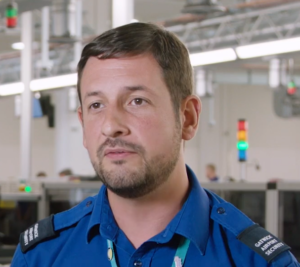 'My name is Kieran Dopson and I am an Airport Security officer, I Joined London Gatwick in October 2016. I previously worked in Commercial Property Insurance in Central London for 8-years as an Insurance Broker and Client Executive.'
Broadcast length 30 minutes (1.30-2pm)