Register Now
If you are a school or college the Learn Live channel is FREE to use. This also applies to parents and students who can access the channel from home. Join here
Apprenticeships LIVE APHA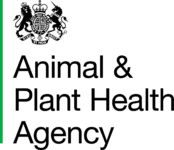 Apprenticeships LIVE with Animal & Plant Health Agency
Want to know more about the exciting apprenticeship opportunities at Animal & Plant Health Agency?
Apprenticeships LIVE is a live streamed event that broadcasts to thousands across the country wanting to find out more about apprenticeships and the exciting developments happening within different companies and sectors.
This live event focused on the apprenticeship programme at Animal & Plant Health Agency. The live broadcast featured some apprentices and a recruiter who shared their stories and provided advice on the application process.
The live chat is open now next to the video player so feel free to leave us a question or comment and we'll get it forwarded to the team from Animal & Plant Health Agency
Broadcast length 25 minutes
About Animal & Plant Health Agency
Why we are here: Our mission is to safeguard animal and plant health for the benefit of people, the environment and the economy.
Why we do it: Informed policy making in UK and EU Enhanced food security Improved agricultural economy Healthier people, plants animals and environment Rapid control of pest and disease outbreaks Reduced risk from new and emerging threats
What we do: Engagement with farmers, industry groups and the public Applied expert advice to decision makers Threat surveillance Risk assessment and mitigation Reference laboratories for animal health Influencing international policy development Expert research: playing a part in the wider scientific community Inspection, certification and enforcement High quality laboratory services Rapid emergency response Interface between industry and government
To find out more about the Animal & Plant Health Agency apprenticeship programme visit:-
https://www.gov.uk/government/organisations/animal-and-plant-health-agency
 @APHAgovuk
Alex Almukhtar

HR Business Partner, Animal & Plant Health Agency

Alex Almukhtar has worked in HR for the Civil Service for over 4 years, beginning her career on the HR Fast Stream at HMRC. From HMRC, Alex moved to Ministry of Defence to work with the Defence Medical Services and then onto Department for Environment, Food and Rural Affairs. Currently she is a HR Business Partner, as well as the apprenticeship lead for the Animal and Plant Health Agency, Rural Payments Agency and Veterinary Medicines Directorate.

Darren Hill

Team Leader, Animal & Plant Health Agency

My name is Darren Hill and I first joined the Ministry of Agriculture Fisheries and Food (MAFF), Defra's predecessor, in 1995. Since joining I have work in the Central Pay Unit, the Pesticides Safety Directorate and the Plant Health & Seeds Inspectorate. Now, as part of the Animal and Plant Health Agency, I am a team leader in the Centre for International Trade based at Sand Hutton, just outside York, where we facilitate trade in plants, plant material and plant products in line with plant health regulations. I also manage staff both in Sand Hutton and at our Llandrindod Wells office in Wales. My role is very varied and quite demanding at times, and, with the benefit of the Team Leader Apprenticeship, I have developed skills, gained knowledge and increased my confidence.