Register Now
If you are a school or college the Learn Live channel is FREE to use. This also applies to parents and students who can access the channel from home. Join here
BDO LLP Apprenticeships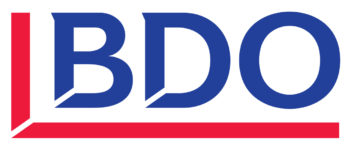 BDO Apprenticeships
Want to know more about the exciting BDO LLP apprenticeships?
Apprenticeships LIVE is a live streamed event that broadcasts to thousands across the country wanting to find out more about apprenticeships and the exciting developments happening within different companies and sectors.
This live event focused on the apprenticeship programme at BDO LLP. The live broadcast featured some apprentices and a recruiter who shared their stories and provided advice on the application process.
The live chat is open now next to the video player so feel free to leave us a question or comment and we'll get it forwarded to the team from BDO LLP.
Broadcast length 40 minutes
About BDO LLP & Apprenticeships
BDO LLP is the award-winning UK Member Firm of BDO International, the world's fifth largest accountancy network, with more than 68,000 people working out of 1,400 offices worldwide. BDO LLP operates in 18 offices across the UK, offering tax, audit and assurance, and a range of advisory services. We believe in the personal touch; strong client relationships and personally tailored solutions. We realise no two businesses are the same. So whether your business is a start-up or a multi-national, we can help you achieve your goals.
https://www.bdo.co.uk/en-gb/home
To find out more about the BDO LLP apprenticeship programme visit:-
A university education isn't for everyone – some people simply want to get out there and start earning straight away. Our Apprenticeship Programme allows you to do just that. It combines practical work experience alongside ongoing training and support.
We want to ensure that you're positioned for success, so we'll help you to make meaningful contributions to our clients whilst working towards a respected professional qualification
@BDO_Trainees_UK
Susie Renshaw

Senior Resourcing Adviser, BDO LLP

Susie started working in recruitment straight after university, recruiting accounting staff. She then moved on to graduate recruitment and is now part of BDO's Early in Career recruitment team, focusing on placing promising young talent into Accounting and Finance roles in the East Anglia and Reading regions.

Susie acknowledges how difficult it can be to find an apprenticeship that works for you, having been through her own challenges of finding a graduate scheme post-university. This prompted her towards her current path of helping those going through the same process.

Susie notes that it's important to talk to young people about the opportunities available to them and that university isn't the only way to create and take advantage of professional opportunities that come your way.

Susie says "I often get asked whether you miss out on life at University if you are an apprentice? From speaking to some of our trainees, I find that because they join as a cohort they all keep in contact and meet up for social events, as well as visiting their school / other friends at university on the weekends."

Matthew Armitage

Audit Semi-senior trainee, BDO LLP

Matthew joined BDO 4 years ago in the Audit programme and now takes a senior role on many of his clients projects. He chose an apprenticeship because he wanted to gain a professional qualification and knew that a career in finance was for him. BDO's apprenticeship appealed to him because of the opportunity to work towards a professional qualification, as opposed to a university degree.  Matthew says, "I felt that even with a degree, I knew I would have to spend time doing the same exams that I could be doing without the student debt. The apprenticeship offered me the opportunity to earn a salary, whilst also getting invaluable experience in a professional environment."

He enjoys the balance of working in a professional environment, as well as having plenty of opportunities to get involved in out-of-office social activities. Professionally, Matthew feels that he has gained a wide range of valuable skills. His role requires him to liaise with clients, directors and partners of all seniority levels meaning that he's able to network with, and learn from those around him and enjoys variety in his work.

Katie Rawlins-Waumsley

Audit Trainee, BDO LLP

Katie joined BDO's apprenticeship programme in March 2018 as she knew a career in finance and accountancy was for her. The course fees associated with pursuing a university degree prompted Katie to seek other routes to qualify.

She's now an important part of our Audit team in Ipswich and has gained a variety of useful skills in a short space of time because BDO's apprenticeship programme comprises practical work experience alongside ongoing training and study.

Katie notes, "I've gained a professional approach to my work and a real sense of achievement in what I do, I've learned how to communicate with clients and how to become a significant asset to the teams I've worked on." Katie enjoys the range of opportunities that have been presented to her, such as planning social events with the team, attending networking events, and networking with BDO employees of all levels.