Apprenticeships LIVE with Essity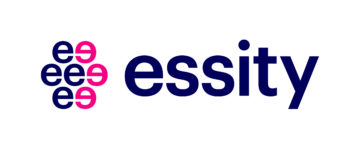 Apprenticeships LIVE with Essity
Want to know more about the exciting apprenticeship opportunities at Essity?
Apprenticeships LIVE is a live streamed event that broadcasts to thousands across the country wanting to find out more about apprenticeships and the exciting developments happening within different companies and sectors.
This live event focused on the apprenticeship programme at Essity. The live broadcast featured some apprentices and a recruiter who shared their stories and provided advice on the application process.
The live chat is open now next to the video player so feel free to leave us a question or comment and we'll get it forwarded to the team from Essity
Broadcast length 40 minutes
About Essity
At Essity we are dedicated to improving well-being through leading hygiene and health solutions. We believe every career is as unique as the individual. To grow as a business and achieve our ambition of increasing hygiene standards across the globe we need people who believe in what they do, people who want to contribute to the wider picture and people who have a motivated mind-set and passion for innovation. Working with Essity is not just a career; it is a chance to directly make the world a healthier, more hygienic and safer place.
Essity is a leading global hygiene and health company that develops, produces and sells Personal Care, Consumer Tissue and Professional Hygiene products and solutions.  We have about 48,000 employees and sales are conducted in approximately 150 countries. The business operations are based on a sustainable business model with focus on value creation for people and nature.
To find out more about the Essity apprenticeship programme visit:-
https://www.essity.com/careers/students-graduates/apprenticeships/
Eddy Mukwala

E&I Apprentice @ Essity

I'm contracted to have 4 years in college, 2 of which doing a level three BTEC electrical and electronics course and the other two I'll be doing a HNC.

I have already achieved a BTEC level 3 in operations and maintenance and I'm currently studying for an electrical and electronics course. I'm working on completing the course and carrying on to a HNC.

In work I get very hands on with the work I do, I'm part of the team and feel as such. I've been involved with tasks like changing an 11kv transformer. This involved a lot of electrical and some mechanical work too. I've also been tasked to connect sensors to the stretch wrapper and did this successfully.

I'm currently working within the paper making team but I'm soon to be transferring to converting.

Thomas Matthews

E&I Apprentice @ Essity

My course is four years long, I have already gained a Level 2 NVQ and working towards level 3. I have also completed my first year electrical BTEC and going on to my second year, followed by HNC after that.

I take part in a lot of hands on work both electrical and mechanical within the papermaking department such as helping uninstall an old 11kv transformer and install a new one. Other work includes changing motors and, also general maintenance of the machine.

I work closely with the experienced technicians in the team.

Ruth Moxon

Talent Acquisition Country Manager UK @ Essity

After joining the company in 2011 as HR Manager, I have undertaken HR Manager roles at various sites in the North West of the UK.  In 2017, I took on the role of Talent Acquisition Country Manager for the UK, which oversees all the recruitment in country, including the apprenticeships.

I also support the business in developing networks with local schools to help promote manufacturing, including engineering, as a career consideration for both female and male students, and help to market the apprenticeship schemes so students can be aware of local career opportunities whilst benefiting from working for a large international company.
FAQs
Contact Us
Help
For best results please use Google Chrome on a PC/Laptop or Safari/Firefox on a tablet device.
If you have any technical difficulties please email bookings@learnliveuk.com or call the Learn Live team on 01257 446010