Register Now
If you are a school or college the Learn Live channel is FREE to use. This also applies to parents and students who can access the channel from home. Join here
Apprenticeships LIVE Health Education England
The National Health Service is turning 70 on 5 July 2018. It's the perfect opportunity to celebrate the achievements of one of the nation's most loved institutions, to appreciate the vital role the service plays in our lives, and to recognise and thank the extraordinary NHS staff – the everyday heroes – who are there to guide, support and care for us, day in, day out.
To help celebrate the NHS 70th birthday we met apprentices who shared their stories about their journey into the NHS and what the future holds for them. We also met Lucy Hunte who provided valuable insights into what type of young people the NHS is looking to recruit in the future through their apprenticeship programme.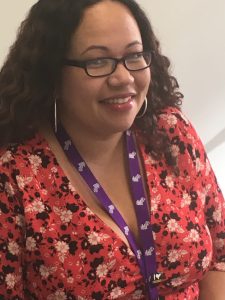 Lucy has been working on the apprenticeship agenda for the past 8 years starting off in FE Colleges helping young people access the wide range of apprenticeships on offer from employers. In recent years she has been working at Health Education England supporting NHS employers to adopt apprenticeships into their workforce. The NHS currently has apprentices on 84 different apprenticeship programmes ranging from business and administration and clinical to chefs, plumbers and gardeners! Lucy is passionate about apprenticeships and the opportunities they offer for long term careers.