Apprenticeships LIVE with Health Education England
A live interactive broadcast with Lucy Hunte, apprenticeship programme manager and Lucy Miller a Business Admin Level 3 apprentice
I have registered for the on demand
I need to register for the on demand
Register now
This session will cover:
The National Health Service is turning 70 on 5 July 2018. It's the perfect opportunity to celebrate the achievements of one of the nation's most loved institutions, to appreciate the vital role the service plays in our lives, and to recognise and thank the extraordinary NHS staff – the everyday heroes – who are there to guide, support and care for us, day in, day out.
To help celebrate the NHS 70th birthday we met apprentices who shared their stories about their journey into the NHS and what the future holds for them. We also met Lucy Hunte who provided valuable insights into what type of young people the NHS is looking to recruit in the future through their apprenticeship programme.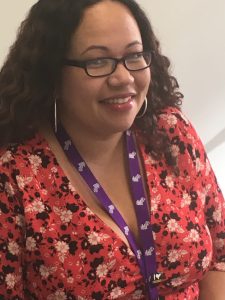 Lucy has been working on the apprenticeship agenda for the past 8 years starting off in FE Colleges helping young people access the wide range of apprenticeships on offer from employers. In recent years she has been working at Health Education England supporting NHS employers to adopt apprenticeships into their workforce. The NHS currently has apprentices on 84 different apprenticeship programmes ranging from business and administration and clinical to chefs, plumbers and gardeners! Lucy is passionate about apprenticeships and the opportunities they offer for long term careers.
About Health Education England
Health Education England (HEE) exists for one reason only: to support the delivery of excellent healthcare and health improvement to the patients and public of England by ensuring that the workforce of today and tomorrow has the right numbers, skills, values and behaviours, at the right time and in the right place. 
Apprenticeships are a key to providing these skills values and behaviours and allow people to learn on the job, both for new starters to the NHS and for existing members of staff, allowing learners the opportunity to gain a qualification and apply their learning while continuing to earn a salary. With a wide range of apprenticeships available, each hospital trust will work with you and offer support to ensure you are choosing the right apprenticeship, agree a training plan and do all that they can to support you throughout your learning.
www.facebook.com/nhshee
www.instagram.com/nhshee
www.twitter.com/nhs_healthedeng
Other Available Titles
Stream Time: 09/03/2018 9:30 am

Category: Careers

A live interactive broadcast with an apprentice at Northern Devon Healthcare NHS Trust

Speakers: Anna-Marie Searle, Receptionist & GP Trainee Support Administrator

Duration: 30 minutes

Stream Time: 11/12/2017 9:00 am

Category: Careers

A live interactive broadcast with apprentices from Gloucester Care Services NHS Trust

Speakers: Zaid Hatia, Learning & Development Administrator Apprentice / Amy Jones, HR & Recruitment Assistant /

Duration: 30 minutes

Stream Time: 24/11/2017 10:00 am

Category: Health

A live interactive broadcast with Dr Hickman on understanding asthma and how to help people with asthma attacks. This broadcast is suitable for students aged 7-16

Speakers: Dr Hickman, GP at NHS Bradford District CCG

Duration: 10 minutes