Need Assistance?
If you are a school or college Learn Live is FREE to use. This also applies to parents and students who can access the channel from home. Join here
I have subscribed to view content on Learn Live
I need to subscribe to view content on Learn Live
Subscribe Now
Apprenticeships LIVE with PwC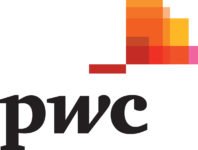 Apprenticeships LIVE with PwC
Want to know more about the exciting apprenticeship opportunities at PwC?
Apprenticeships LIVE is a live streamed event that broadcasts to thousands across the country wanting to find out more about apprenticeships and the exciting developments happening within different companies and sectors.
This live event focused on the apprenticeship programme at PwC. The live broadcast featured some apprentices and a recruiter who shared their stories and provided advice on the application process.
The live chat is open now next to the video player so feel free to leave us a question or comment and we'll get it forwarded to the team from PwC
Broadcast length 30 minutes
About PwC
PwC helps organizations and individuals create the value they're looking for. We're a network of firms in 157 countries with more than 223,000 people.
At PwC, our purpose is to build trust in society and solve important problems. It is this focus which informs the services we provide and the decisions we make.
Demonstrating genuine leadership is more important to us than size or short term revenue growth.
To achieve our aim to be recognised as the 'the leading professional services firm' we must be innovative, responsible and attract outstanding people.
Our strategy is therefore built around five priorities:
1. be technology enabled;
2. deliver exceptional value to our clients;
3. empower our people;
4. lead by example;
5. invest in sustainable growth.
Attracting the right talent continues to be paramount and as a progressive employer we will continue to develop a diverse and agile workforce.
To find out more about the PwC apprenticeship programme visit:-
https://www.pwc.co.uk/careers/school-jobs.html
@PwC_UK_Careers
Katherine Bond

National Schools Engagement Manager, PwC,

Katherine Bond is the National Schools Engagement Manager at PwC, one of the biggest employers or graduates and school leavers at PwC. Katherine will be presenting during the webinar to share her knowledge, experience and hints and tips with students who are interested in a career in business or technology.

Katherine is based in Leeds but works across the country with young people and their teachers from a range of different schools and colleges.

Oliver Bredski

Apprentice on the Management Consulting line of service, PwC

"I'm Oli I went to Manchester Grammar and I work in Consulting, I joined PwC in September after deciding uni wasn't for me. I knew what I wanted to do with my career and so didn't see the point in going to uni and getting in a load of debt especially since I was really comfortable with working and so didn't need to delay a career." 

Saima Akbar

Higher Apprentice, PwC

My name is Saima Akbar, I am 19 years old and a Higher Apprentice at PwC. I have worked at PwC since April 2018 and have been here since.

I attended Runshaw College in Leyland where I sat my A-levels in Business, Economics and Mathematics.

I chose to do an apprenticeship as I wasn't sure what to do at University and didn't like any set subject enough to study it for the next 3 years. I also liked the idea of avoiding student debt which was an added bonus!
learnliveuk.com is operated by Learn Live Limited registered in England under company number 08812253, whose registered address is Chorley Business and Technical Centre, Euxton Lane, Chorley PR7 6TE
FAQs
Contact Us
Help
For best results please use Google Chrome on a PC/Laptop or Safari/Firefox on a tablet device.
If you have any technical difficulties please email bookings@learnliveuk.com or call the Learn Live team on 01257 446010