Register Now
If you are a school or college the Learn Live channel is FREE to use. This also applies to parents and students who can access the channel from home. Join here
Apprenticeships LIVE with Unilever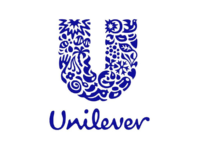 Unilever Apprenticeships LIVE
Want to know more about the exciting Unilever apprenticeships?
Apprenticeships LIVE is a live streamed event that broadcasts to thousands across the country wanting to find out more about apprenticeships and the exciting developments happening within different companies and sectors.
This live event focused on the apprenticeship programme at Unilever. The live broadcast featured some apprentices and a recruiter who shared their stories and provided advice on the application process.
The live chat is open now next to the video player so feel free to leave us a question or comment and we'll get it forwarded to the team from Unilever.
Broadcast length 40 minutes
About Unilever
Be part of the world's most successful, purpose-led business. Work with brands that are well-loved around the world, that improve the lives of our consumers and the communities around us. We promote innovation, big and small, to make our business win and grow; and we believe in business as a force for good. Unleash your curiosity, challenge ideas and disrupt processes; use your energy to make this happen. Our brilliant business leaders and colleagues provide mentorship and inspiration, so you can be at your best.
Our portfolio ranges from nutritionally balanced foods to indulgent ice creams, affordable soaps, luxurious shampoos and everyday household care products. We produce world-leading brands including Lipton, Knorr, Dove, Axe, Hellmann's and Omo, alongside trusted local names and innovative-forward thinking brands like Ben & Jerry's, The Dollar Shave Club and Dermalogica.
Every individual here can bring their purpose to life through their work. Join us and you'll be surrounded by inspiring leaders and supportive peers. Among them, you'll channel your purpose, bring fresh ideas to the table, and simply be you. As you work to make a real impact on the business and the world, we'll work to help you become a better you.
To find out more about the Unilever apprenticeship programme visit:-
Rebecca Wharton

Apprentice Lead, Unilever UKI

As the Apprentice Lead for Unilever UKI, Rebecca has responsibility for the sourcing and attraction for Unilever's Apprenticeship Programmes and also for ensuring a smooth onboarding experience.

Rebecca is a strong advocate of Apprenticeships and promotes with passion the benefits of Apprenticeships both internally within Unilever and also externally via outreach activities which include partnering with schools and colleges.

Rebecca works as part of a team who, like her, have a strong commitment to apprenticeships and who also recognise the investment in developing talent of the future.

Zoe Asbury

1st year of Chartered Manager Degree Apprentice, Unilever

Since starting my apprenticeship in September, I have been constantly learning, thriving and engaging fully within Unilever. I have grown in responsibility, accountability and personal skills of confidence and time management.

Being an IT Business Engagement Partner for the DTC Ice-cream business provides me with a challenge to lead projects, make business decisions and allows me to interact with various people around the business. I deliver to the best of my ability in my daily role alongside studying for my degree in Chartered Management. Leading me to be determined and motivated to achieve highly in both over the period of my apprenticeship.

One of the main reasons I chose this apprenticeship with Unilever is the prestigious status it holds and the experience of practising my degree theory learning to real-life experiences in my role daily.

Mobin Ahmad

2nd year into R&D apprenticeship, Unilever

I currently work as a food product developer where my job is to help deliver new ice cream products to the market. As part of the apprenticeship, I've been placed in various learning environments which range from using sophisticated technology to analyse samples in the laboratory to processing large quantities of ice cream within the Pilot Plant. The amazing all round exposure continues to broaden my knowledge and gives me the chances to develop my soft skills which is one of the main things I seek from this apprenticeship programme.

My favourite part of this apprenticeship is being given the opportunity to work on high-profile projects. There is always a lot to learn and so many helpful people to work with.