Register Now
If you are a school or college the Learn Live channel is FREE to use. This also applies to parents and students who can access the channel from home. Join here
Careers LIVE with Ellie Astley at St Michael's School, Chorley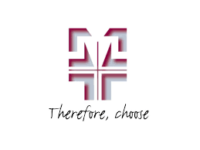 Careers LIVE with Ellie Astley at St Michael's School, Chorley
Careers LIVE is a live streamed event that will broadcast to thousands across the country wanting to find out more about the exciting opportunities available within different companies and organisations.
This broadcast featured Ellie Astley, a Social Media Marketing Apprentice at Shout Network.
The live chat is still open next to the video player so feel free to leave us a question or comment and we'll get it forwarded to the panel.
Broadcast length 15 minutes
Related Broadcasts
https://learnliveuk.com/careers-live-st-michaels-school
https://learnliveuk.com/maths-live-st-michaels-school/
St Michael's School

Year 9

St Michael's was founded by local residents in the Chorley area more than 50 years ago. The founder members wanted a church school for local children and set about raising the funds to build a purpose-built school in the heart of Chorley. Today, St Michael's still prides itself on the Christian ethos that underpins everything we do.

Meet the students from Year 9 who will be interviewing former apprentice Portia Taylor-Black, who is now Business Engagement Officer at Chorley Council

Ellie Astley

Social Media Marketing Apprentice, Shout Network

I joined Shout Network at the beginning of 2019 and have recently started my Level 3 apprenticeship in Digital Marketing.

I am responsible for all Social Media channels of Shout Futures Ltd, organising careers expos to help others find the right Apprenticeships for them. I work closely with local schools and training providers, finding a wide range of employers that can attend the expos and encourage the future generation into finding apprenticeships.

I am keen to develop my skills within the digital marketing industry and help other people find apprenticeships as I believe this is the way forward.

I'm an avid user of social media as in my spare time I sell Nuskin beauty and skincare products. I also do a lot of charity work for both Cancer Research and Nourish the Children.