Register Now
If you are a school or college the Learn Live channel is FREE to use. This also applies to parents and students who can access the channel from home. Join here
Childhood Flu Immunisation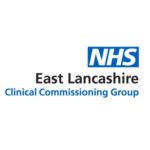 Childhood Flu Immunisation
Flu is a disease that spreads very rapidly, potentially causing widespread illness, especially in those who are already vulnerable because of their age or medical condition. So if children are vaccinated against flu they will not only benefit directly by being protected themselves, they will also reduce the spread of flu and help protect the whole population. In particular, they will help to protect those children and adults who cannot or do not have the vaccine. This includes children under the age of two and children with illnesses like severe asthma who can become very unwell but who cannot have the vaccine because it is not suitable.
Please visit the below website for further resources;
http://www.blackburnwithdarwenccg.nhs.uk/health/child-health/childhood-flu-vaccination/
Please leave any questions you have about Childhood Flu Immunisation by using the chat facility next to the video player.
This broadcast is 12 minutes long.
Dr Stuart Berry

General Practitioner (GP), East Lancashire CCG