Register Now
Welcome to the Environment Agency, British Science Week page for High Schools. Please leave your questions in the LIVE CHAT.
Environment Agency, British Science Week, High School broadcasts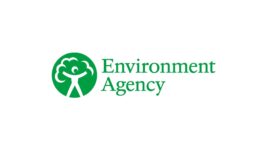 Environment Agency, British Science Week, High School broadcasts
British Science Week is a ten-day celebration of science, technology, engineering and maths that will take place between 5-14 March 2021!
This year, the Environment Agency are hosting broadcasts to help educate you on different areas for British Science Week.
This week's broadcasts will be as follows:
Date
Time
Broadcast Name
Broadcast Information
Wednesday 10th March
2:00pm
Helping you get flood ready
We are all becoming too familiar with frequent extreme weather events, in the UK and around the world. Most recently we have seen the devastating effects of this during Storm Christoph in January 2021, which resulted in flooding across the country. Flood events can destroy people's lives and their communities. 'Helping you get flood ready' will look at what causes flooding, the history of flooding, what the Environment Agency do to protect you against flooding, how we can manage a flood situation, and how to protect yourself against flooding.
Thursday 11th March
2:00pm
Waste Management Lesson
We create better places for people and wildlife. We share our planet Earth with our wildlife and we need to take care of it. Caring for the environment means doing things that will keep the Earth healthy.

At the Environment Agency, we help look after our environment. We make sure that our rivers, land and the sea are kept clean, and that the animals that live here are kept safe. We help to protect people from flooding from the rivers and the sea, and we make sure that the work we do, in factories and business, doesn't harm the environment.
https://www.gov.uk/check-flood-risk
Anthony Measures

Flood risk adviser at the Environment Agency

Anthony Measures joined the Environment Agency in 2017, working in a national team that ensures key messages on flood risk are communicated consistently to internal and external customers. In 2019 Anthony moved to gain experience in a team that works with local Environment Agency teams and local councils as they prepare to publish flood risk management plans. These plans set out how organisations and communities will work together to manage flood risk in future years. Anthony leads on ensuring clear messages are communicated on the plans, and during public consultation of the plans. Anthony has previously worked for the Met Office, the Cabinet Office and HM Treasury.

Emma Milner

Engagement Specialist (Waste)

Hello! My name's Emma and I work to create a better place for people and wildlife! I'm going to tell you a little about what I do in my job in the Environment Agency.

Why do I love working for the Environment Agency? Because you get to see and try different things, which all help our wildlife, people and the environment. I've worked in rivers looking at bugs; helped people whose homes might flood and helped people to understand why their rubbish needs to go to the right place!

Today, I'm going to talk to you about the danger of waste (litter) to our environment; help you to think about where rubbish should go and ask you for your ideas about how to help stop the problem of waste.

Because everything is a little different at the moment, I'm going to show you some videos of games you can play and activities that you can do at school or home, to help people see how easy it is for rubbish to go to the right place.