Register Now
Welcome to the Environment Agency, British Science Week page for Primary Schools. Please leave your questions in the LIVE CHAT.
Environment Agency, British Science Week, Primary School broadcasts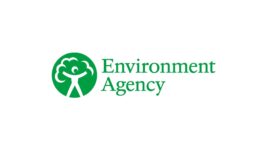 Environment Agency, British Science Week, Primary School broadcasts
British Science Week is a ten-day celebration of science, technology, engineering and maths that will take place between 5-14 March 2021!
This year, the Environment Agency are hosting broadcasts to help educate you on different areas for British Science Week.
This week's broadcasts will be as follows:
Date
Time
Broadcast Title
Broadcast Information
Monday 8th March
2:00pm
Live Read – Clean Up
Ayo Sokale will be reading the book  'Clean Up'. Ayo has always loved children's stories, fables and folk tales from all around the world. During the pandemic of 2020, she wanted to do something to cheer up the numerous kid staying at home. So she started 'Stories with Ayo' to spread joy and increase representation and diversity in the children's stories space
Tuesday 9th March
2:00pm
Ocean Detective Lesson
Nina Godsell & Gabrielle Garland, Ocean Detective lesson.                                                                                      Join the Environment Agency to become an Ocean Detective for the day.
We shall be inviting you on board one of our coastal survey vessels to learn about the different ways you can gather evidence from the marine environment.
We will then investigate an underwater seagrass meadow and discover how this can help us protect our beautiful and precious watery world.
Thursday 11th March
2:00pm
Waste Management Lesson
We create better places for people and wildlife. We share our planet Earth with our wildlife and we need to take care of it. Caring for the environment means doing things that will keep the Earth healthy.

At the Environment Agency, we help look after our environment. We make sure that our rivers, land and the sea are kept clean, and that the animals that live here are kept safe. We help to protect people from flooding from the rivers and the sea, and we make sure that the work we do, in factories and business, doesn't harm the environment.
@StorieswithAyo
https://www.facebook.com/storieswithAyo/
Ayo Sokale

Chartered Civil Engineer at the Environment Agency

Project Manager and the BIM lead for the Environment Agency's Collaborative Delivery Framework Eastern Hub

Ayo is a Chartered Civil Engineer.

She is a Project Manager and the BIM lead for the Environment Agency's Collaborative Delivery Framework Eastern Hub (Thames Valley, East Anglia and Herts and North London).

Previously, she was a Graduate Civil Engineer on the Environment Agency's training scheme where she undertook internal and external placements to support her development. During this, she project managed the Abingdon Flood alleviation scheme which delivered a flood wall that protected 5 properties from flooding and was assistant project manager on Oxford flood alleviation scheme where she led on assurance and approvals.

She gained invaluable site experience in the role of ECC site supervisor for the Tull Way flood alleviation scheme. She has also managed and designed project such as a by-pass channel to improve fish migration and flood embankments. She worked on the UK Government's top 40 national infrastructure projects and one of world's largest flood risk management programmes, The Thames Estuary Asset Management 2100. This all enabled her to sign off her ICE training agreement in 2.5 years and she is working toward achieving Chartered Engineer status.

Ayo was selected as one of Professor Lord Robert Mair's Future Leaders for his year as President of the ICE. She was nominated for the Top 50 Women in Engineering under 35 (WE50) initiative run by The Telegraph in partnership with The Women's Engineering Society (WES) (June 2017).

She is a STEM ambassador and mentor encouraging other to take up careers in Civil Engineering. She believes Civil Engineer should actively take part in civil life and she is an elected Councillor at Reading Borough Council.

Nina Godsell

Marine Technical Officer

Nina works as a Marine Technical Officer in the National Monitoring Fish & Ecology team within the Environment Agency. She uses all the valuable survey data Gabrielle collects to understand and help others understand what is happening in the marine environment. This knowledge can then be used to make decisions to protect and improve our precious underwater world.

Gabrielle Garland

Marine Monitoring Officer

Gabrielle works as Marine Monitoring Officer in the National Monitoring Survey team within the Environment Agency. She works at sea, carrying out marine surveys along the coasts of England and Wales. She works on a variety of different boats ranging in size from 5 to 18 metres, collecting samples from the water, seabed and occasionally fish.

Emma Milner

Engagement Specialist (Waste)

Hello! My name's Emma and I work to create a better place for people and wildlife! I'm going to tell you a little about what I do in my job in the Environment Agency.

Why do I love working for the Environment Agency? Because you get to see and try different things, which all help our wildlife, people and the environment. I've worked in rivers looking at bugs; helped people whose homes might flood and helped people to understand why their rubbish needs to go to the right place!

Today, I'm going to talk to you about the danger of waste (litter) to our environment; help you to think about where rubbish should go and ask you for your ideas about how to help stop the problem of waste.

Because everything is a little different at the moment, I'm going to show you some videos of games you can play and activities that you can do at school or home, to help people see how easy it is for rubbish to go to the right place.