Register Now
If you are a school or college the Learn Live channel is FREE to use. This also applies to parents and students who can access the channel from home. Join here
Essity LIVE (Broadcast length 20 mins)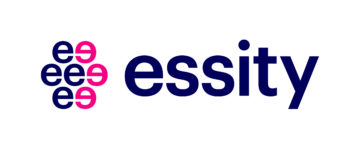 Essity LIVE (Broadcast length 20 mins)
Please note: all Learn Live broadcasts both LIVE and On Demand are accessible to all parents and guardians at home.
Want to know more about the exciting apprenticeship opportunities at Essity?
Apprenticeships LIVE was a live streamed event that broadcasts to thousands across the country wanting to find out more about apprenticeships and the exciting developments happening within different companies and sectors.
This live event focused on the apprenticeship programme at Essity.
The live chat is open now next to the video player so feel free to leave us a question or comment and we'll get it forwarded to the team from Essity
Broadcast length 20 minutes
About Essity
At Essity they are dedicated to improving well-being through leading hygiene and health solutions. They believe every career is as unique as the individual. To grow as a business and achieve our ambition of increasing hygiene standards across the globe they need people who believe in what they do, people who want to contribute to the wider picture and people who have a motivated mind-set and passion for innovation. Working with Essity is not just a career; it is a chance to directly make the world a healthier, more hygienic and safer place.
Essity is a leading global hygiene and health company that develops, produces and sells Personal Care, Consumer Tissue and Professional Hygiene products and solutions.  They have about 48,000 employees and sales are conducted in approximately 150 countries. The business operations are based on a sustainable business model with focus on value creation for people and nature.
To find out more about the Essity apprenticeship programme visit:-
https://www.essity.com/careers/students-graduates/apprenticeships/
Owain Hughes

Mechanical Engineering Apprentice, Essity

My name is Owain I am currently a Mechanical Engineering Apprentice at the Essity Trafford Park site.  My responsibilities are to fix a variety of machines and equipment. I have recently moved into the workshop to also learn fabrication techniques, such as welding.

I have been an apprentice for nearly 2 years now.  My apprenticeship is for a total of 4 years.  I am currently studying at North Trafford College doing a BTEC level 3 course in Engineering. I have a Performing Engineering Operations Level 2.

My aim is to complete the apprenticeship, and an HNC qualification, then progress within the company.