Register Now
Please leave your questions by using the LIVE CHAT opposite
Gatwick Airport, Integration Manager - Tuesday 16th June @ 9:30am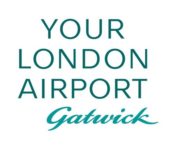 Gatwick Airport, Integration Manager – Tuesday 16th June @ 9:30am
Please note: all Learn Live broadcasts both LIVE and On Demand are accessible to all parents and guardians at home.
We will be joining Gatwick Airport Integration Manager, Adele Gammarano as she talks about her role at the airport. This broadcast is suitable for Year 7 upwards.
Gatwick became an aerodrome in the 1930s, but the airport we know today opened in 1958 with just 186,000 passengers passing through the airport in our first year of operation.
Today, it's a different story. We're open 24 hours a day, 365 days a year, and we now help take more than 43 million passengers to 228 destinations in 74 countries around the world every year.
Who we are
London Gatwick is the UK's second largest airport with one of the world's most efficient single runways. We serve more than 230 destinations in 74 countries. Uniquely, we're home to a mix of airline operators from scheduled to low-cost and charter airlines. Over 50 airlines operate regularly from the airport including easyJet, British Airways, Norwegian, Virgin Atlantic, Emirates, Cathay Pacific, Tui, Turkish Airlines and WestJet.
Gatwick is the biggest base for easyJet, one of Europe's most successful airlines. We also have the most connections to and from other UK regions, with significant numbers of passengers travelling on easyJet and Aurigny.
In addition to the long-haul leisure operations of British Airways and Virgin, in recent years we have seen the growth of services to South America and the Far East with airlines such as Air China, China Eastern Airlines and Norwegian.
Gatwick is part of the VINCI Airports group which manages the development and operation of 46 airports across the globe. It owns 50.01% stake in our airport with the remaining 49.99% being managed by Global Infrastructure Partners (GIP).
For more information about careers at Gatwick Airport please visit: https://www.gatwickairport.com/careers
Broadcast length 15 minutes
Adele Gammarano

Integration Manager, Gatwick Airport

My name is Adele Gammarano and I am an Integration Manager at Gatwick Airport working within the Passenger Operations and Services department since April 2017.

Previously I have worked for Japan Airlines for ten years and joined Gatwick in 2016 as an Airline Performance Manager.

In my current role I am working alongside the project team to help improve our infrastructure and efficiency within our busy operation to create a smooth passenger journey.