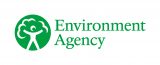 Graduates Live with the Environment Agency and Brunel University
A live interactive broadcast with graduates from the Environment Agency and students at Brunel University studying on the Flood and Coastal Engineering degree programme (sponsorship available)
I have registered for the on demand
I need to register for the on demand
Register now
This session will cover:
Flood and Coastal Engineering at Brunel University London. We are part of the College of Engineering, Design and Physical Sciences. This exciting new programme, developed in partnership with the Environment Agency and HR Wallingford will equip you with the skills, knowledge and understanding for a successful career in flood risk management.
About the course
Flooding affects millions worldwide. It ruins homes, destroys livelihoods and threatens lives.
Our Flood and Coastal Engineering sponsored degree programme has been developed with the Environment Agency to maintain and enhance the skills and experience of professionals who can help deliver flood management initiatives to protect communities from flooding. The degree includes two six month work based placements. (Sponsorship includes a training allowance of £1000 a month when on placement and tuition fees, saving £9250* per year)
The Foundation Degree with top up BSc is delivered in partnership with HR Wallingford, a renowned independent civil engineering and environmental hydraulics organisation with expertise in flood risk assessment and management.
On the course you'll develop your knowledge of structural design, geotechnics and how to manage and mitigate risk against extreme flood events through environmental assessment and strategic management. You'll also develop your skills in hydraulic modelling, flood estimation and engineering design.
This course is ideal for students interested in a career in engineering, and with a strong environmental emphasis who typically will be studying mathematics, geography, physics or chemistry, or relevant BTECs courses such as Engineering. The course engages students in knowledge, understanding and application of engineering solutions, and is closely aligned to environmental, social and climatic issues affecting our world today.
For more information please contact the Environment Agency at FaCE@environment-agency.gov.uk or visit the website at https://www.brunel.ac.uk/flood-and-coastal-engineering
About Environment Agency
We are the Environment Agency. We are the biggest and most wide-ranging environmental regulator in Europe. We work with businesses and communities to protect and improve the environment, for people and wildlife. And the need for our work is becoming ever more important.
We protect and improve the environment across England to:
• reduce the risks to people and properties from flooding
• help businesses and communities adapt to climate change
• reduce pressures on biodiversity
• help businesses to make sure they don't harm the environment through pollution or taking too much water
• issue licences and permits, and take action against people who don't take their environmental responsibilities seriously.
None of this is possible without a multi-talented team of professional and dedicated people. And just like the environment we help to care for, we're home to an incredible diversity of skills and knowledge.
Today, we employ more than 12,000 people throughout England in a wide range of roles. You'll find leading scientists and prominent geologists alongside public relations professionals, planners and policy advisors. We employ lawyers, enforcement officers and engineers, conservation scientists and marine biologists. And of course we have a wide team of support staff. We employ people at all stages of their career, from recent graduates to experienced leaders and internationally-renowned experts.
https://www.gov.uk/environment-agency
Other Available Titles
Stream Time: 31/10/2019 2:30 pm

Category: Special events

This broadcast will feature author AJ Hartley, and illustrator Janet Pickering, of the books Cold Bath and Written Stone Lane who will be holding a LIVE read of his new book Written Stone Lane.

Speakers: AJ Hartley, Author

Category: Health

This broadcast featured Inspector Becky Warren from the British Transport Police, who held a live read of the new Thomas the Tank Engine book, Stay Safe with Thomas.

Speakers: Inspector Becky Warren, British Transport Police

Duration: 7 mins

Stream Time: 06/11/2019 11:00 am

Category: Special events

This broadcast will feature Ayo Sokale, a graduate engineer from Environment Agency, who will hold a live read of the book Alba the 100 year old fish

Speakers: Ayo Sokale, a graduate engineer from Environment Agency

Duration: 15 mins