Register Now
Please leave your questions by using the LIVE chat opposite for Health Education England and we will pass them onto the team.
Health Careers LIVE A Patient Journey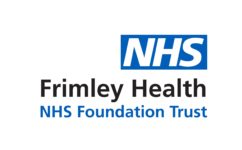 Health Careers LIVE A Patient Journey
Health Careers LIVE are live streamed events that broadcast to thousands across the UK wanting to find out more about the different job roles within the NHS.
Catch up on Danny's patient journey and all the different staff he met along his way to recovery. Pupils also were able to talk to two nurses and asked them questions about their role.
The live chat is always open next to the video player so feel free to leave a question or comment and we'll get it forwarded to the panel.
Broadcast length 19 minutes
Joanne Hawkes

Matron in Accident and Emergency

I am Jo Hawkes, I am a matron in Accident and Emergency,   from as far back into my childhood as I can remember I wanted to be a nurse. I Joined the red cross when I was eleven. This gave me a great insight in learning practical skills such as dealing with large wounds and doing basic life support. I gained many badges in the red cross including my badge in basic first aid.

When I was sixteen I did not gain the GCSE's I need to be able to become a nurse,  So I went to college and did a BTec in Public services and at seventeen I joined the Territorial Army as a medic. This again gave me a wealth of experience and skills dealing with large wounds and emergency situations. I also had a job in a care home which I was able to gain experiences in basic nursing care, helping the residence to wash and dress.

I went on to college to do a NVQ in Health and Social Care, I did this for 3 years gaining more qualifications equivalent to GCSE and A levels.

I finally then had enough qualifications to go to university. I started my nurse training and even though I found the written work at times challenging, I enjoyed all my placements. I qualified with a higher national diploma.

I love being a nurse it is the best decision I have ever made it is different every day. I work with an amazing team. I have had loads of opportunities to learn and study to achieve all my knowledge and skills.

Alexander Nicolic

Nurse

Initially I did not want to nurse, I was always interested in hospitals but as a young man, nursing had a stigma attached to it; I wanted to do medicine. However, when I didn't manage to get into my chosen universities for medicine, my mum suggested I tried nursing. As I could work in a variety of clinical situations, learning more about myself and could always go back to study medicine later if i still wanted too. I thought, yeah right mum what to you know!

Reluctantly, I did as my mum told me too and subsequently, I endured a three year degree with unpaid placement hours followed by long night shifts and little time for socialising. It was not just physically hard but emotionally tiresome too. I was tested by situations that most people may only go through a couple of times in their lives if they were lucky enough. However, I am expected to go through it almost every day if need be. To be the rock for people during, most likely, the worst moments of their lives after only knowing them a few hours at most.

I am forced to be adaptable, thrown into situations that others would pay anything to run from. I have come across people from all walks of life. I have seen the good in people. I have seen the bad in people. I have seen disaster and I have seen raw love and kindness. Each day I am taught something by a stranger. I am let into the most intimate parts of peoples lives and trusted to look after peoples loved ones. Not only is this an honour, but it has made me wise beyond my years. I have been a part of a network of amazing people whom work tirelessly each day to do good by each individual that we see. This has exposed me to a huge sense of fulfilment that people travel the world in search of. I have learnt life lessons that for some people it may take an entire lifetime to learn. I am blessed enough to have discovered myself through this profession. Each of the situations I am a part of, I have taken something from. I can look back over my brief nursing career and say that every experience, whether good or bad, has shaped me in to the person I am today.

It has taught me to appreciate all things in life and this in turn has reflected on my relationships with my family and loved ones. Upon reflection of my career so far as a nurse, I can whole heartedly say that I would not change one moment of it for anything. Nursing is a career for everyone and as a proud nurse I can safely say -Mum, you were right.
Download
Danny's story
Meet Danny and all the NHS staff he met when he broke his leg playing football.