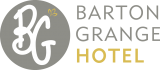 Lancashire LEP – Barton Grange Hotel
A live interactive broadcast with work placement students and the general manager at the Barton Grange Hotel
I have registered for the on demand
I need to register for the on demand
Register now
This session will cover:
A live interactive broadcast with work placement students and the general manager at the Barton Grange Hotel. Part of the Lancashire LEP live broadcast series with schools in Lancashire.
About Barton Grange Hotel
Once an old manor house, this hotel in Preston is now the family-run Barton Grange Hotel, which has been extensively refurbished. Offering a stylish contemporary setting, the hotel retains the comfort, charm, and character from its original origins.
The Barton Grange Hotel offers the best in 4-star hotel accommodation in Preston with an impressive 51 rooms; 43 in the main hotel and a further 8 in the Barton Lodge Annexe close by.
Other Available Titles
Stream Time: 14/12/2017 9:00 am

Category: Careers

A live interactive broadcast with an apprentice Quantity Surveyor from Robertson Construction.

Speakers: Ryan Urwin, Apprentice Quantity Surveyor / Paul Millea, Group SHE Manager

Duration: 28 minutes

Category: Careers

Interviews with 2 Health Care Assistants that work at East Lancs CCG

Speakers: Health Care Assistants at East Lancs CCG

Duration: 20 minutes

Category: Careers

A live interactive broadcast featuring the team at ROQ talking about their graduate programme and what it means to be a graduate at ROQ. This broadcast is suitable for Year 7 upwards

Speakers: Uzo and James from the Graduate Programme at ROQ

Duration: 15 minutes