Register Now
If you are a school or college the Learn Live channel is FREE to use. This also applies to parents and students who can access the channel from home. Join here
Meet the author, AJ Hartley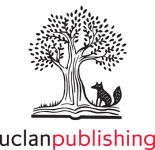 Meet the author, AJ Hartley
This broadcast featured author AJ Hartley, and illustrator Janet Pickering, of the books Cold Bath and Written Stone Lane who held a LIVE read of his new book Written Stone Lane.
Age Range: 12+ Subject: Horror & ghost stories, chillers (Children's / Teenage)
About the book – Cold Bath
Preston Oldcorn lay quite still, eyes tight shut, trying to shrug off the cold grip of the nightmare. It was 9:22 p.m. It was always 9:22 p.m. A cold hand had plunged into Preston's chest and tightened its icy grip around his heart. In an instant, Preston was dead. Preston finds himself in a desolate void, trapped in the chasm between life and death. Soon discovering that he is not alone, Preston must stay one-step ahead of his enemies and discover the mysteries held by this new world as he tries to save his soul. But doing so means braving the darkest and most feared part of town: Cold Bath Street.
Cold Bath Street was soft launched as part of the Northern Young Adult Literary Festival in early April 2018 and has since received critically acclaimed success.
Beautiful, fully illustrated edition by award-winning illustrator Janet Pickering, winner of the 2018 Undiscovered Voices Awards
Cold Bath Street reached number one at Waterstones (Northern region). First edition sold out of the first print run within the first 4 days of publication. 8,500 copies sold in 3 months.
About the book – Written Stone Lane
The much anticipated sequel, Written Stone Lane, is out on October 31st 2019. Hartley has done something unique for him in this book with the opening line of Written Stone Lane being the last line of Cold Bath Street.
RAUFFE RADCLIFFE LAID THIS STONE TO LYE FOREVER: AD 1655 so says the mysterious stone laying on Written Stone Lane. When the stone is moved years later, murderous ghosts and ancient specters are released. The only one that can save the world from murder and destruction is Preston Oldcorn, a 15-year-old boy from the North of England and his friends.
Written Stone Lane is a fast-paced ghost thriller that will set your heart racing until the very end.
A J Hartley is a New York Times bestselling author with a high profile regularly topping the Amazon bestseller charts.
"Twisted. Explosive. The best thriller of the year." New York Times bestselling author Faith Hunter
"Cold Bath Street is thrilling and deeply moving. I loved the originality of its premise. Just wonderful!" CHRISTOPHER ECCLESTON, internationally acclaimed actor and narrator for the Cold Bath Street audiobook
The chat facility is always open, please use this to ask any questions you have by using the chat facility next to the video player.
AJ Hartley

Author

Author A.J. Hartley is the bestselling writer of mystery/thriller, fantasy, historical fiction, and young adult novels. To date, he has written over 30 books.

He was born in northern England, but has lived in many places including Japan, and is currently the Robinson Professor of Shakespeare studies at the University of North Carolina, Charlotte, where he specializes in the performance history, theory and criticism of Renaissance English drama, and works as a director and dramaturg.

He is best known in the United States for his adult thrillers and is published by Lake Union Press. His latest novel with them, the Woman in our House, has recently reached the bestseller charts, selling 50, 000 copies in 3 months.

However, in the UK he is best known for his children's books, published by the award-winning independent publisher UCLan Publishing, based in Preston, Lancashire. They are particularly appropriate to be publishing his work as he is Preston born, an honorary fellow of the University of Central Lancashire where UCLan Publishing is based, and his first novel with them, Cold Bath Street is set virtually on campus.

Cold Bath Street has become a Waterstones bestseller and been nominated for many prizes including the prestigious Carnegie Award.

Janet Pickering

Illustrator

Janet Pickering works as an illustrator in the Lake District, where she lives with husband, cat and a fish. After a long teaching career, she returned to university at Preston, where she studied for an MA in Fine Art, followed by an MA in Children's Book Illustration, winning the SCBWI "Undiscovered Voices" award for book illustration in 2018. She has worked with students at the University of Central Lancashire on a number of book projects, including "Cold Bath Street" and "Written Stone Lane", both by award-winning author, AJ Hartley. When she is not drawing or painting, Janet enjoys hill-walking, ski-ing and learning new languages.