Register Now
If you are a school or college the Learn Live news channel is FREE to use. This also applies to parents and students who can access the channel from home. Join here
National Apprenticeship Week 2020 - AJ Bell (Broadcast Length 9 Minutes)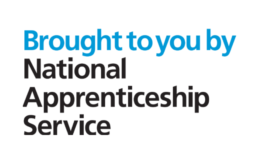 National Apprenticeship Week 2020 – AJ Bell (Broadcast Length 9 Minutes)
National Apprenticeship Week was an annual week-long celebration of apprenticeships across England and was a time to recognise and applaud apprenticeship success stories across the country.
Apprenticeship employers used the opportunity to promote the success of their apprentices and highlight the huge benefits to other employers, of all sizes, who are thinking of taking on an apprentice.
Apprentices across the country were celebrated throughout the week, with engagement and events in schools and colleges. We met many current and former apprentices to tell their story and attract the next generation of apprentices, so they too can fire up their future career.
#BlazeATrail
About AJ Bell
AJ Bell was formed in 1995. We are a privately owned and financially strong member of the London Stock Exchange with a background as an actuarial consultancy specialising in SIPP administration and stockbroking services. AJ Bell Media Limited, the specialist financial publishing company, is also part of AJ Bell.
We provide our customers and advisers with a ground-breaking blend of control, investment choice, low-cost delivery and online functionality. As a result, we are now one of the largest providers of low-cost, online investment platforms and stockbroker services in the UK, with more than 197,900 customers and assets under administration exceeding £46billion. AJ Bell remains one of the fastest-growing businesses in its sector.
To find out more about the AJ Bell apprenticeship programme visit:-
@AJBellGroup
Alexandra Smail

Investment Operations Specialist Apprentice, AJ Bell

Alex is an Investment Operations Specialist apprentice at AJ Bell plc and is in the 2nd year of her programme.  In her role as an administrator, Alex is currently working on the Transfers In Settlements team and has also spent time getting experience on the In Specie and Institutional side of Transfers.  Since joining AJ Bell, Alex has successfully passed the Chartered Institute of Securities & Investment's Investment Operations Certificate