Need Assistance?
If you are a school or college Learn Live is FREE to use. This also applies to parents and students who can access the channel from home. Join here
National Apprenticeship Week 2020 Ambassador Network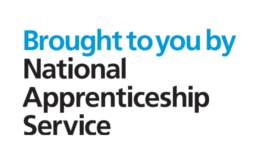 National Apprenticeship Week 2020 Ambassador Network
National Apprenticeship Week is an annual week-long celebration of apprenticeships across England and is a time to recognise and applaud apprenticeship success stories across the country.
Apprenticeship employers use the opportunity to promote the success of their apprentices and highlight the huge benefits to other employers, of all sizes, who are thinking of taking on an apprentice.
Apprentices across the country will also be celebrated throughout the week, with engagement and events in schools and colleges. Many current and former apprentices will go back to school to tell their story, attracting the next generation of apprentices, so they too can fire up their future career.
#BlazeATrail
Young Apprentice Ambassador Network
The Young Apprentice Ambassador Network (YAAN) is a community of inspiring, driven apprentices and former apprentices who have chosen to share their apprenticeship story with others.
Young Apprentice Ambassadors use their own positive apprenticeship experience as a powerful tool for engaging and inspiring future apprentices.
Signing up is free and quick. You will become part of your regional network, receive free training, have access to resources and use your story to make a significant difference to the lives of future apprentices.
This broadcast will feature Matthew Newman, Development Schemes Administrator at United Utilities, who will be interviewing other YAANs to find out why they take part in the network, what it involves and letting all you apprentices or future apprentices out there know how to apply! We will also be interviewing Matthew and his manager to find out what impact it has on their company to have Matthew involved in the Young Apprentice Ambassador Network.
10:00am – Natalie White
10:30am – Jade Jones
11:00am – Howard Jackson
11:30am – Matthew Newman & Jacqui Kawczak
Matthew Newman

Development Schemes Administrator, United Utilities

I Joined United Utilities as a "Human Resources Apprentice" at the age of 18. I decided to pursue an apprenticeship after completing college as I wanted to get into the world of work. Therefore, I joined United Utilities and I haven't looked back since.

I completed my apprenticeship course after two years, in which I gained two qualifications in Level 3 Business Administration and Level 3 CIPD. During my time at United Utilities as an apprentice, I had the opportunity to take placements in different areas of HR,  work on numerous projects that impact the business and have the opportunity to shadow some of the senior leaders in our company.

Now I am in a substantive post, I work under the Graduate and Apprentice Team so I can support the future development of our schemes.

Jacqui Kawczak

Apprentice & Graduate Delivery Manager, United Utilities

Jacqui has worked in the Education and Skills sector for more than 20 years in a range of roles including Head of Quality, HR and Operations Manager and Head of Training & Skills. Her roles have enabled her to manage apprenticeship programmes across a wide range of disciplines, as well as learner led schemes and with NEET learners.

Jacqui Joined United Utilities in 2013 as a License to Operate Coordinator and now holds the role of Apprentice & Graduate Delivery Manager. She oversees all the Apprentice and Graduate Schemes delivered both internally and externally, including Technical, Engineering, Finance, HR and Sciences, to ensure training is fit for purpose whilst meeting the needs of the learner and the business.

Jade Jones

Digital Marketing Apprentice, The Juice Academy

I joined The Juice Academy in October 2018 as a digital marketing apprentice and I am about to finish my 18 month apprenticeship. I have achieved a level 4 CIM (Chartered Institute of Marketing) qualification and I am currently working towards my coding qualification and level 3 digital marketing qualification. As well as being a digital marketing apprentice, I am the Communications Lead for the NWYAAN as well as an Apprentice Panel Member for the Institute of Apprenticeships.

Natalie White

Early Careers Manager, Irwin Mitchell LLP

I started my career at the National Nuclear Laboratory as a Business Administration Apprentice within the Human Resources team at the age of 16. I chose to complete an apprenticeship rather than going to college, as I experienced a week of work experience and loved learning on the job. Whilst I had really good grades at GCSE, sitting behind a desk studying just wasn't what I enjoyed. My apprenticeship was for two years in which I gained qualifications in Level 3 & 4 Business Administration. Following completion, I was offered a permanent role and went on to study part-time and graduated with a 1st class Business degree whilst also gaining invaluable work experience. I have progressed my career within Early Careers, and now work as an Early Careers Manager for Irwin Mitchell LLP managing trainee solicitors and apprentices across the UK. In addition to my role, I also sit on the NWYAAN as Recruitment Lead and volunteer as an apprentice ambassador, being awarded the UK National Apprentice Champion in 2018.

Howard Jackson

Senior Consultant, IBM

Howard works with Financial Services clients to help deliver their strategic transformation programmes.

Having joined as an apprentice in 2015 he has shown maturity beyond his years, he
is passionate about raising the awareness and profile of apprenticeships to school leavers, being
both an IBM School Leaver Attraction Ambassador and a member of the Young Management Consultancy Association School Leavers Network.

Howard is passionate about building both his business and technical acumen, and focusses his studies and work accordingly. Howard is interested in Banking transformation and innovation in the era of FinTechs.

In 2017 Howard was selected to be part of the inaugural Degree Apprenticeship partnership between IBM and Manchester Metropolitan University, studying a bachelors degree in Digital & Technology Solutions. Within this degree Howard has learned programming and web design, through digital marketing and cyber security. In 2019, Howard was Highly Commended regionally ( North West ) in the National Apprenticeship Service Apprentice of the Year.

Howard is a mentor to both apprentices and graduates and advocates building a network of like-minded professionals who can all share expertise along the way.
learnliveuk.com is operated by Learn Live Limited registered in England under company number 08812253, whose registered address is Chorley Business and Technical Centre, Euxton Lane, Chorley PR7 6TE
FAQs
Contact Us
Help
For best results please use Google Chrome on a PC/Laptop or Safari/Firefox on a tablet device.
If you have any technical difficulties please email bookings@learnliveuk.com or call the Learn Live team on 01257 446010