Need Assistance?
If you are a school or college Learn Live is FREE to use. This also applies to parents and students who can access the channel from home. Join here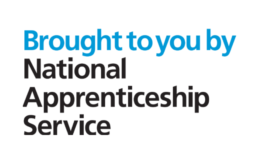 National Apprenticeship Week 2020 – Ashford and St Peter's Hospitals NHS Foundation Trust (Broadcast Length 11 Minutes)
National Apprenticeship Week was an annual week-long celebration of apprenticeships across England and was a time to recognise and applaud apprenticeship success stories across the country.
Apprenticeship employers used the opportunity to promote the success of their apprentices and highlight the huge benefits to other employers, of all sizes, who are thinking of taking on an apprentice.
Apprentices across the country were celebrated throughout the week, with engagement and events in schools and colleges. We met many current and former apprentices to tell their story and attract the next generation of apprentices, so they too can fire up their future career.
#BlazeATrail
About Ashford and St Peter's Hospitals NHS Foundation Trust
Ashford and St. Peter's Hospitals NHS Trust was formed following the merger of the separate Ashford Hospital & St. Peter's Hospital NHS Trusts. This took effect from 1st April 1998. The Trust manages two sites – Ashford in Middlesex and St. Peter's in Chertsey, Surrey. It became a Foundation Trust on 1 December 2010 and is now called Ashford and St Peter's Hospitals NHS Foundation Trust
Imogen Le Brasse

Ashford and St Peter's Hospitals NHS Foundation Trust

After completing my A levels in 2018, I still wished to continue with my studies but within a work environment, so I applied for an Apprenticeship Role at Ashford and St Peters and joined the Learning and Development team to undertake my NVQ level 4 in Business Administration. I have now been at the Trust for 18 months. My role involves booking Trust employees onto Mandatory and Statutory Training and updating their records accordingly. Whilst the studying been challenging at times, I have really enjoyed my time within the L&D department and hope to further my career at the Trust.​

Sam Curry

Nursing Associate Apprentice, Ashford and St Peter's Hospitals NHS Foundation Trust

In 2015 I started work at my local hospital on reception in Outpatients.  A year into my employment I was offered a Healthcare Assistant role, as my sister in charge thought I would enjoy the role as I have a passion for helping others. Then in mid 2017 my Trust introduced the Nurse Associate Apprenticeship which had been introduced by the NMC. Myself and around 20 others had a days worth of interviews at UWL in Brentford and I was lucky enough to be picked a space on the course. I am now in year 2 and thoroughly enjoying it. It is really busy with essays and exams that need fitting in around work and family but i have a lot of support at home and so far so good!!
learnliveuk.com is operated by Learn Live Limited registered in England under company number 08812253, whose registered address is Chorley Business and Technical Centre, Euxton Lane, Chorley PR7 6TE
FAQs
Contact Us
Help
For best results please use Google Chrome on a PC/Laptop or Safari/Firefox on a tablet device.
If you have any technical difficulties please email bookings@learnliveuk.com or call the Learn Live team on 01257 446010