Need Assistance?
If you are a school or college Learn Live is FREE to use. This also applies to parents and students who can access the channel from home. Join here
National Apprenticeship Week 2020 - BDO LLP (Broadcast Length 9 Minutes)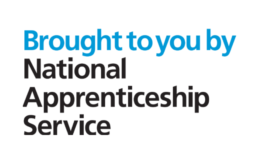 National Apprenticeship Week 2020 – BDO LLP (Broadcast Length 9 Minutes)
Please note: all Learn Live broadcasts both LIVE and On Demand are accessible to all parents and guardians at home.
National Apprenticeship Week was an annual week-long celebration of apprenticeships across England and was a time to recognise and applaud apprenticeship success stories across the country.
Apprenticeship employers used the opportunity to promote the success of their apprentices and highlight the huge benefits to other employers, of all sizes, who are thinking of taking on an apprentice.
Apprentices across the country were celebrated throughout the week, with engagement and events in schools and colleges. We met many current and former apprentices to tell their story and attract the next generation of apprentices, so they too can fire up their future career.
#BlazeATrail
About BDO LLP
BDO LLP is the award-winning UK Member Firm of BDO International, the world's fifth largest accountancy network, with more than 68,000 people working out of 1,400 offices worldwide. BDO LLP operates in 18 offices across the UK, offering tax, audit and assurance, and a range of advisory services. We believe in the personal touch; strong client relationships and personally tailored solutions. We realise no two businesses are the same. So whether your business is a start-up or a multi-national, we can help you achieve your goals.
https://www.bdo.co.uk/en-gb/home
To find out more about the BDO LLP apprenticeship programme visit:-
A university education isn't for everyone – some people simply want to get out there and start earning straight away. Our Apprenticeship Programme allows you to do just that. It combines practical work experience alongside ongoing training and support.
We want to ensure that you're positioned for success, so we'll help you to make meaningful contributions to our clients whilst working towards a respected professional qualification
@BDO_Trainees_UK
Issac Michael

Trainee Business Advisor, BDO LLP

Currently, I'm a trainee business advisor studying an AAT accounting diploma then hopefully progressing to an ACCA Chartered accountant qualification. In my spare time I like creative-arts, exercising, reading and dining out with close friends.

I believe that apprenticeships are noticeably dissimilar to straight-up Work or University. I've always performed well academically – studying Economics, English Language and Psychology at A-level. What's important is that you have a vision of doing something fulfilling and beneficial so be adaptable to change and always consider multiple routes to an end goal. Don't follow socio-cultural pre-planned routes, be disciplined, dedicated and do what you can as best as you can.

An apprenticeship at a good firm (like BDO) allows for acquisition of resources and knowledge that will set me up favourably for my future.
learnliveuk.com is operated by Learn Live Limited registered in England under company number 08812253, whose registered address is Chorley Business and Technical Centre, Euxton Lane, Chorley PR7 6TE
FAQs
Contact Us
Help
For best results please use Google Chrome on a PC/Laptop or Safari/Firefox on a tablet device.
If you have any technical difficulties please email bookings@learnliveuk.com or call the Learn Live team on 01257 446010