Register Now
If you are a school or college the Learn Live channel is FREE to use. This also applies to parents and students who can access the channel from home. Join here
National Apprenticeship Week 2020 - Berkshire Healthcare NHS Foundation Trust (Broadcast Length 6 Minutes)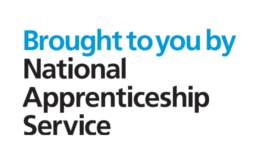 National Apprenticeship Week 2020 – Berkshire Healthcare NHS Foundation Trust (Broadcast Length 6 Minutes)
National Apprenticeship Week was an annual week-long celebration of apprenticeships across England and was a time to recognise and applaud apprenticeship success stories across the country.
Apprenticeship employers used the opportunity to promote the success of their apprentices and highlight the huge benefits to other employers, of all sizes, who are thinking of taking on an apprentice.
Apprentices across the country were celebrated throughout the week, with engagement and events in schools and colleges. We met many current and former apprentices to tell their story and attract the next generation of apprentices, so they too can fire up their future career.
#BlazeATrail
About Berkshire Healthcare NHS Foundation Trust
We provide secondary care to people living in Berkshire who are experiencing physical and mental health problems. Secondary care means that our services are more specialised than those offered by a GP. A GP's care is called primary care.
Our services are purchased on behalf of the population of Berkshire by Clinical Commissioning Groups (CCG's) of which there are seven in Berkshire (Bracknell and Ascot, Newbury and District, North and West Reading, Slough, South Reading Windsor, Ascot and Maidenhead, Wokingham), the NHS National Commissioning Board Specialised Commissioning Board , other NHS organisations, Local Authorities, Schools and Colleges and individual patients.
We are a provider of community based health services across Berkshire. Delivering care to people of all age groups aimed at helping them stay healthy and if unwell suffer the least disruption to their lives possible. Most secondary care services are based within the local community, so that people can receive treatment in an environment they're used to. Many people are supported in their own homes. This means that people can continue to lead active lives in the community while receiving the support they need for their mental health.
https://www.berkshirehealthcare.nhs.uk/
To find out more about the Berkshire Healthcare NHS Trust apprenticeship programme visit:-
https://www.berkshirehealthcare.nhs.uk/work-for-us/our-apprenticeships/
@bhft
Saara Nasir

Team Administrator within the Children's Community Nursing Service, Berkshire Healthcare NHS Foundation Trust

My name is Saara Nasir and I currently work as a Team Administrator within the Children's Community Nursing Service.  I've worked for the Trust for just over two years.  I was originally recruited as a Business Administration Apprentice.  During my first year of employment I completed my Level 2 Business Administration apprenticeship.  I chose an apprenticeship as I liked the idea of working and learning "on the job".  I completed my apprenticeship with Lifetime Training which involved meeting with a Regional Trainer once every 6 weeks, completing on-line learning and putting my learning into practice in the workplace.   After finishing my apprenticeship I secured a permanent role as a Team Administrator answering phone calls, booking appointments, uploading patient notes and dealing with referrals to the service.  I will soon be starting my Level 3 Business Administration apprenticeship.  Since starting my apprenticeship I have been supported by my mentor and I've have gained experience and confidence both personally and professionally.