Register Now
If you are a school or college the Learn Live channel is FREE to use. This also applies to parents and students who can access the channel from home. Join here
National Apprenticeship Week 2020 - Capgemini (Broadcast Length 12 Minutes)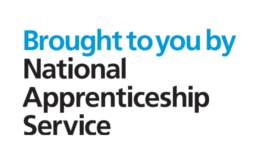 National Apprenticeship Week 2020 – Capgemini (Broadcast Length 12 Minutes)
Please note: all Learn Live broadcasts both LIVE and On Demand are accessible to all parents and guardians at home.
National Apprenticeship Week was an annual week-long celebration of apprenticeships across England and was a time to recognise and applaud apprenticeship success stories across the country.
Apprenticeship employers used the opportunity to promote the success of their apprentices and highlight the huge benefits to other employers, of all sizes, who are thinking of taking on an apprentice.
Apprentices across the country were celebrated throughout the week, with engagement and events in schools and colleges. We met many current and former apprentices to tell their story and attract the next generation of apprentices, so they too can fire up their future career.
#BlazeATrail
About Capgemini
A global leader in consulting, technology services and digital transformation, Capgemini is at the forefront of innovation to address the entire breadth of clients'​ opportunities in the evolving world of cloud, digital and platforms. Building on its strong 50-year heritage and deep industry-specific expertise, Capgemini enables organizations to realize their business ambitions through an array of services from strategy to operations. Capgemini is driven by the conviction that the business value of technology comes from and through people. It is a multicultural company of 200,000 team members in over 40 countries. The Group reported 2017 global revenues of EUR 12.8 billion.
https://careers.uk.capgemini.com/apprentices/
@CapgeminiUK
EMELDA BRAIMOH

Oracle Applications Consultant, Capgemini

I have been fascinated by science and technology for as long as I can remember, which explains my love for sci-fi films and tv shows. My interest in science was also reflected in my choice of A levels; Chemistry, Biology, ICT and Physics AS. After sixth-form, I pursued medicine, enrolling in a foundation year in medicine/clinical sciences. While I was creating booklets for medical treatments or a PowerPoint slide for a group presentation, I realised that I enjoyed the assignments that allowed me to be creative and utilise my IT skills. So I finished the foundation year but to decided to leave medicine and pursue another career. I searched through the various professions and courses that would suit my passions and landed on an IT Degree Apprenticeships. I now work for Capgemini, working as an Oracle applications consultant, building Oracle solutions for large businesses and organisations.