Register Now
If you are a school or college the Learn Live channel is FREE to use. This also applies to parents and students who can access the channel from home. Join here
National Apprenticeship Week 2020 Digital & Finance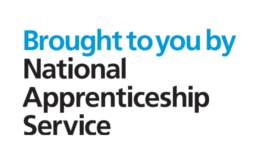 National Apprenticeship Week 2020 Digital & Finance
National Apprenticeship Week was an annual week-long celebration of apprenticeships across England and was a time to recognise and applaud apprenticeship success stories across the country.
Apprenticeship employers used the opportunity to promote the success of their apprentices and highlight the huge benefits to other employers, of all sizes, who are thinking of taking on an apprentice.
Apprentices across the country were celebrated throughout the week, with engagement and events in schools and colleges. We met many current and former apprentices to tell their story and attract the next generation of apprentices, so they too can fire up their future career.
#BlazeATrail
Watch Digital Apprenticeship Interviews On Demand
In a digital age, jobs in storing, sorting and presenting information are essential. You'll need an analytical mind and an organised approach in these jobs.
Bentley Motors – https://learnliveuk.com/national-apprenticeship-week-2020-bentley-motors/
Capgemini – https://learnliveuk.com/national-apprenticeship-week-2020-capgemini/
ENERGUS – https://learnliveuk.com/national-apprenticeship-week-2020-energus/
Gareth Cape

Cyber Security Apprentice, ENERGUS

My name is Gareth Cape and I'm a Cyber Security Apprentice on a two year scheme run by Energus in west Cumbria and currently seconded to INS, a nuclear shipping company.

The core of my role is to assist the CISO in keeping INS systems secure, ensuring that any newly implemented systems are correctly configured with security in mind, and making updates/changes to existing systems following on from pen-tests and audits.

I also work around the NDA estate to help peoples understanding of cyber threats by showing them a live hacking demonstration and explaining how to reduce their risk of falling victim to the attacks shown.

Issac Michael

Trainee Business Advisor, BDO LLP

Currently, I'm a trainee business advisor studying an AAT accounting diploma then hopefully progressing to an ACCA Chartered accountant qualification. In my spare time I like creative-arts, exercising, reading and dining out with close friends.

I believe that apprenticeships are noticeably dissimilar to straight-up Work or University. I've always performed well academically – studying Economics, English Language and Psychology at A-level. What's important is that you have a vision of doing something fulfilling and beneficial so be adaptable to change and always consider multiple routes to an end goal. Don't follow socio-cultural pre-planned routes, be disciplined, dedicated and do what you can as best as you can.

An apprenticeship at a good firm (like BDO) allows for acquisition of resources and knowledge that will set me up favourably for my future.

Ieman Nafees

Audit Apprentice, KPMG

Hi! My name is Ieman and I am 19 years old from Liverpool. I have recently just moved from Liverpool to London to join KPMG as an audit apprentice, and am now in my 4th month in the role! I completed my a levels in Mathematics, English Language, and Politics. I have many hobbies including playing various sports such as taekwondo which I have done for the last 6 years!

Georgia Griffiths

Digital Degree Apprentice, Bentley Motors

I am a degree apprentice working within the Process and Systems Development team at Bentley Motors. The degree I will complete whilst working within this role across the 4 years is Digital technical solutions. I have completed A-levels studying Design engineering and Product design and have previous work experience with Bentley.

Alexandra Smail

Investment Operations Specialist Apprentice, AJ Bell

Alex is an Investment Operations Specialist apprentice at AJ Bell plc and is in the 2nd year of her programme.  In her role as an administrator, Alex is currently working on the Transfers In Settlements team and has also spent time getting experience on the In Specie and Institutional side of Transfers.  Since joining AJ Bell, Alex has successfully passed the Chartered Institute of Securities & Investment's Investment Operations Certificate

Emelda Braimoh

Oracle Applications Consultant, Capgemini

I have been fascinated by science and technology for as long as I can remember, which explains my love for sci-fi films and tv shows. My interest in science was also reflected in my choice of A levels; Chemistry, Biology, ICT and Physics AS. After sixth-form, I pursued medicine, enrolling in a foundation year in medicine/clinical sciences. While I was creating booklets for medical treatments or a PowerPoint slide for a group presentation, I realised that I enjoyed the assignments that allowed me to be creative and utilise my IT skills. So I finished the foundation year but to decided to leave medicine and pursue another career. I searched through the various professions and courses that would suit my passions and landed on an IT Degree Apprenticeships. I now work for Capgemini, working as an Oracle applications consultant, building Oracle solutions for large businesses and organisations.