Register Now
If you are a school or college the Learn Live channel is FREE to use. This also applies to parents and students who can access the channel from home. Join here
National Apprenticeship Week 2020 - ENERGUS (Broadcast Length 6 Minutes)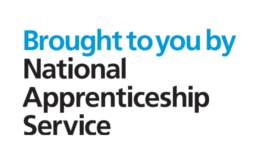 National Apprenticeship Week 2020 – ENERGUS (Broadcast Length 6 Minutes)
Please note: all Learn Live broadcasts both LIVE and On Demand are accessible to all parents and guardians at home.
National Apprenticeship Week was an annual week-long celebration of apprenticeships across England and was a time to recognise and applaud apprenticeship success stories across the country.
Apprenticeship employers used the opportunity to promote the success of their apprentices and highlight the huge benefits to other employers, of all sizes, who are thinking of taking on an apprentice.
Apprentices across the country were celebrated throughout the week, with engagement and events in schools and colleges. We met many current and former apprentices to tell their story and attract the next generation of apprentices, so they too can fire up their future career.
#BlazeATrail
About ENERGUS
Energus is the North West flagship delivery centre for the National Skills Academy for Nuclear. A dedicated centre of excellence offering a range of training, education and business support services geared to providing and enhancing skills within both the local and national nuclear workforce.
https://www.energus.co.uk/training/apprenticeships
@energus_
Gareth Cape

Cyber Security Apprentice, ENERGUS

My name is Gareth Cape and I'm a Cyber Security Apprentice on a two year scheme run by Energus in west Cumbria and currently seconded to INS, a nuclear shipping company.

The core of my role is to assist the CISO in keeping INS systems secure, ensuring that any newly implemented systems are correctly configured with security in mind, and making updates/changes to existing systems following on from pen-tests and audits.

I also work around the NDA estate to help peoples understanding of cyber threats by showing them a live hacking demonstration and explaining how to reduce their risk of falling victim to the attacks shown.