Register Now
If you are a school or college the Learn Live channel is FREE to use. This also applies to parents and students who can access the channel from home. Join here
National Apprenticeship Week 2020 Engineering & Science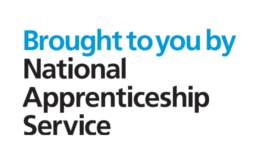 National Apprenticeship Week 2020 Engineering & Science
National Apprenticeship Week was an annual week-long celebration of apprenticeships across England and was a time to recognise and applaud apprenticeship success stories across the country.
Apprenticeship employers used the opportunity to promote the success of their apprentices and highlight the huge benefits to other employers, of all sizes, who are thinking of taking on an apprentice.
Apprentices across the country were celebrated throughout the week, with engagement and events in schools and colleges. We met many current and former apprentices to tell their story and attract the next generation of apprentices, so they too can fire up their future career.
#BlazeATrail
Watch Engineering Apprenticeships Interviews On Demand
As an engineer apprentice you will not only solve real-world problems, but also earn an above-average salary in an industry where your skills will be in demand.
Kier – https://learnliveuk.com/national-apprenticeship-week-2020-kier/
Volvo Automotive Technician – https://learnliveuk.com/national-apprenticeship-week-2020-volvo-uk/
Siemens Gamesa – https://learnliveuk.com/national-apprenticeship-week-2020-siemens-gamesa/
Select Plant Hire – https://learnliveuk.com/national-apprenticeship-week-2020-select-plant-hire/
Lauryn Elliott

Apprentice Civil Engineer, Kier

In the early stages of being an apprentice, I began focusing on broadening my knowledge and gaining new skills. I was exposed to developing practical CAD designs and, with the approval of my manager, I became an active member of the CAD team.

I have also expanded out into doing more design engineering. I recently completed my first two schemes from start to finish. Including health and safety, environmental forms, PCIPs, traffic management and more. It has been a really opening experience into how much work goes into being an engineer and I can't wait to do more.

I have also been involved in some site inspections, VM options stage and environmental clearance. I enjoy every aspect of my job. Although it is hard work to see the end result is really encouraging and I couldn't be happier.

I am still going to school occasionally to talk about what it takes to be an engineer and how to get onto the Kier apprenticeship programme. From the schools I have been to, a total of around 25 children have been inspired and want to join the industry. As I approach the end of my level three apprenticeship, this would have to be my biggest achievement to date. Inspiring the next generation engineers is what is most important to me.

My career aspirations

Kier has presented me with so many opportunities. It makes me proud to be able to share these experiences with other young people and to inspire others to follow in my footsteps. In September I am hoping to start the Kier Degree Programme. If I can inspire others along the way then I will be happy. Hopefully I will be getting my EngTech within the next year. I am very grateful for everyone who has helped me along my journey and for all my colleagues and managers. I am really looking forward to my future at Kier.

Jess Hill

Laboratory Science Apprentice, GSK

Hi I'm Jess and I'm a laboratory science apprentice at GSK. I am on a degree apprentice where after the 3 years I will have a degree in Chemistry as well as 3 years work experience with the company. 

My school was very insistent on getting their students to go to university, of which I followed that classic route as I wasn't aware of other options at the time. I spent a month at university studying chemistry and knew it wasn't for me, I was ready to start working but wasn't ready to give up the studying. I took a year out and did an entry level job of which I enjoyed but it wasn't pushing me enough academically.

Then I came across the degree apprenticeships at GSK, since then I am now fully trained in the finished products department analysing samples of popular consumer healthcare products such as Sensodyne and Aquafresh. Every 9 months I rotate to a different department which will cross train me across different areas of the business and gain skills that usual employees may not have the opportunity to do. I really enjoy my apprentice and wouldn't change a thing.

Grace Keen

Data Science Degree Apprentice, Unilever

Grace Keen started her career with Unilever on the Business Administration Apprenticeship programme in 2017 within the HR team, working on Graduate recruitment. Upon completion of this programme, Grace moved into the Digital Hub at Unilever where she is now working towards a Data Science Degree Apprenticeship as a DMP (Data Management Platform) Specialist.

Will Ashworth

Process Safety Apprentice, AstraZeneca

I am on a Laboratory Scientist scheme at AstraZeneca, in the third and final year of a level 5 apprenticeship. I am studying with Manchester Metropolitan University to achieve a Foundation Degree in Chemical Sciences.  I work within the Process Safety Group – which performs the safety assessments of chemical reactions being performed on milligram to tonne scale for AZ and our outsourcing partners.

I have been given far more responsibility than I thought I could achieve during an apprenticeship, independently performing (potentially high risk) experiments, that data of which will be used during scale up of processes to mass production.

My sixth form did not shed much light on apprenticeships and all the noise around me was to go to university, however once I found the AZ apprenticeship and received my offer, I never looked back. I have returned to my sixth form on several occasions and been involved in many outreach events to try and inspire the younger generations to look down all routes, not thinking university is their only option.

Once my 3-year scheme comes to an end, I hope to continue to be employed by AZ and go on to top up my foundation degree to a BSc and continue to learn and grow in my role.

Curtis Cousins

Apprentice Techncian, Siemens Gamesa Renewable Energy

Hi I'm Curtis , I am a Year 3 Apprentice Techncian at Siemens Gamesa Renewable Energy. I am on a 4 year apprenticeship where I will train to become a Maintenance technician. I am currently working at East Anglia One Windfarm as a Technician where I work within a team with other technicians to maintain and troubleshoot on 6MW DirectDrive Wind Turbines.

For the first 18 months of my apprenticeship I lived in Newcastle and studied at Tyne Metrolpolitan College where myself and other apprentices studied a BteC Level 3 Advanced Diploma, Siemens Trailblazer. Aswell as working on site as a technician I am also completing a Level 3 Diploma in Advanced Manufacturing and Engineering.

I love being a technician here at Siemens Gamesa and I am striving to become a troubleshooting technician where I will lead a team in fault finding and fixing faults on the turbine.

I am looking forward to my career within the fast growing Wind industry, and I look forward to pushing myself to see where it takes me.

Amy Howard

Apprentice Technician for Taggarts Volvo (Lookers Group) Glasgow

I am a 17yo girl from Glasgow, Scotland. The reason for becoming an Apprentice Technician is because my Grandad was a mobile mechanic and I grew up with my dad having motorbikes, I didn't know much about the mechanical side but I wanted to learn and make a career out of it. After leaving school I worked with horses, for a first job I loved it however I preferred it as a hobby. Another sport I loved to do was cycling,  e.g. mountain biking, road cycling even the velodrome. I used to race and even won a few medals but now I prefer to watch more than take part. I love adventures, finding different places and spending hours surrounded by mountains and greenery. When I'm not in the workshop I love to go to racing events, whether its rally, track racing and even the British Superbikes.

Katie Kelleher

Crane Operator, Select Plant Hire

After a number of years working within sales and more recently working as a recruitment consultant Katie Kelleher had a change of career in 2014 and started on the Lifting Technician Apprenticeship with Select / Laing O'Rourke.

Katie is working hard using a strong social media presence and her role as a STEM ambassador to change the face of construction by openly encouraging more apprentices and women into the field and to challenge the industry to make necessary inclusive changes, she has recently been named one of LinkedIn Top Voices for 2019.

Since working as a crane operator on large projects such as Crossrail & Tideway, Katie is currently based on the Tideway project as a Deputy Appointed Person