Need Assistance?
If you are a school or college Learn Live is FREE to use. This also applies to parents and students who can access the channel from home. Join here
National Apprenticeship Week 2020 - GSK (Broadcast Length 6 Minutes)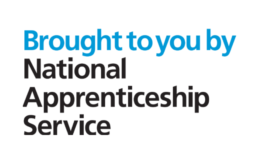 National Apprenticeship Week 2020 – GSK (Broadcast Length 6 Minutes)
Please note: all Learn Live broadcasts both LIVE and On Demand are accessible to all parents and guardians at home.
National Apprenticeship Week was an annual week-long celebration of apprenticeships across England and was a time to recognise and applaud apprenticeship success stories across the country.
Apprenticeship employers used the opportunity to promote the success of their apprentices and highlight the huge benefits to other employers, of all sizes, who are thinking of taking on an apprentice.
Apprentices across the country were celebrated throughout the week, with engagement and events in schools and colleges. We met many current and former apprentices to tell their story and attract the next generation of apprentices, so they too can fire up their future career.
#BlazeATrail
About GSK
A science-led global healthcare company with a special purpose: to help people do more, feel better, live longer. We have 3 global businesses that research, develop and manufacture innovative pharmaceutical medicines, vaccines and consumer healthcare products. We aim to bring differentiated, high-quality and needed healthcare products to as many people as possible, with our 3 global businesses, scientific and technical know-how and talented people.
To find out more about the GSK apprenticeship programme visit:-
http://uk.gsk.com/en-gb/careers/apprenticeships/
http://uk.gsk.com/en-gb/careers/apprenticeships/advanced-and-higher-apprenticeships/
http://uk.gsk.com/en-gb/careers/apprenticeships/degree-apprenticeships/
@GSK
Jess Hill

Laboratory Science Apprentice, GSK

Hi I'm Jess and I'm a laboratory science apprentice at GSK. I am on a degree apprentice where after the 3 years I will have a degree in Chemistry as well as 3 years work experience with the company. 

My school was very insistent on getting their students to go to university, of which I followed that classic route as I wasn't aware of other options at the time. I spent a month at university studying chemistry and knew it wasn't for me, I was ready to start working but wasn't ready to give up the studying. I took a year out and did an entry level job of which I enjoyed but it wasn't pushing me enough academically.

Then I came across the degree apprenticeships at GSK, since then I am now fully trained in the finished products department analysing samples of popular consumer healthcare products such as Sensodyne and Aquafresh. Every 9 months I rotate to a different department which will cross train me across different areas of the business and gain skills that usual employees may not have the opportunity to do. I really enjoy my apprentice and wouldn't change a thing.
learnliveuk.com is operated by Learn Live Limited registered in England under company number 08812253, whose registered address is Chorley Business and Technical Centre, Euxton Lane, Chorley PR7 6TE
FAQs
Contact Us
Help
For best results please use Google Chrome on a PC/Laptop or Safari/Firefox on a tablet device.
If you have any technical difficulties please email bookings@learnliveuk.com or call the Learn Live team on 01257 446010