Need Assistance?
If you are a school or college Learn Live is FREE to use. This also applies to parents and students who can access the channel from home. Join here
National Apprenticeship Week 2020 - Kier (Broadcast Length 9 Minutes)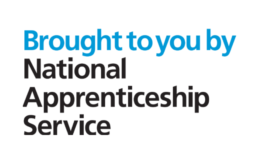 National Apprenticeship Week 2020 – Kier (Broadcast Length 9 Minutes)
Please note: all Learn Live broadcasts both LIVE and On Demand are accessible to all parents and guardians at home.
National Apprenticeship Week was an annual week-long celebration of apprenticeships across England and was a time to recognise and applaud apprenticeship success stories across the country.
Apprenticeship employers used the opportunity to promote the success of their apprentices and highlight the huge benefits to other employers, of all sizes, who are thinking of taking on an apprentice.
Apprentices across the country were celebrated throughout the week, with engagement and events in schools and colleges. We met many current and former apprentices to tell their story and attract the next generation of apprentices, so they too can fire up their future career.
#BlazeATrail
About Kier
Kier Group is a leading property, residential, construction and services group which invests in, builds, maintains and renews the places where we work, live and play. We operate across a range of sectors including defence, education, housing, industrials, power, transport and utilities.
Lauryn Elliott

Apprentice Civil Engineer, Kier

In the early stages of being an apprentice, I began focusing on broadening my knowledge and gaining new skills. I was exposed to developing practical CAD designs and, with the approval of my manager, I became an active member of the CAD team.

I have also expanded out into doing more design engineering. I recently completed my first two schemes from start to finish. Including health and safety, environmental forms, PCIPs, traffic management and more. It has been a really opening experience into how much work goes into being an engineer and I can't wait to do more.

I have also been involved in some site inspections, VM options stage and environmental clearance. I enjoy every aspect of my job. Although it is hard work to see the end result is really encouraging and I couldn't be happier.

I am still going to school occasionally to talk about what it takes to be an engineer and how to get onto the Kier apprenticeship programme. From the schools I have been to, a total of around 25 children have been inspired and want to join the industry. As I approach the end of my level three apprenticeship, this would have to be my biggest achievement to date. Inspiring the next generation engineers is what is most important to me.

My career aspirations

Kier has presented me with so many opportunities. It makes me proud to be able to share these experiences with other young people and to inspire others to follow in my footsteps. In September I am hoping to start the Kier Degree Programme. If I can inspire others along the way then I will be happy. Hopefully I will be getting my EngTech within the next year. I am very grateful for everyone who has helped me along my journey and for all my colleagues and managers. I am really looking forward to my future at Kier.
learnliveuk.com is operated by Learn Live Limited registered in England under company number 08812253, whose registered address is Chorley Business and Technical Centre, Euxton Lane, Chorley PR7 6TE
FAQs
Contact Us
Help
For best results please use Google Chrome on a PC/Laptop or Safari/Firefox on a tablet device.
If you have any technical difficulties please email bookings@learnliveuk.com or call the Learn Live team on 01257 446010