Need Assistance?
If you are a school or college Learn Live is FREE to use. This also applies to parents and students who can access the channel from home. Join here
National Apprenticeship Week 2020 Legal & Nuclear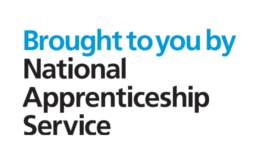 National Apprenticeship Week 2020 Legal & Nuclear
National Apprenticeship Week was an annual week-long celebration of apprenticeships across England and was a time to recognise and applaud apprenticeship success stories across the country.
Apprenticeship employers used the opportunity to promote the success of their apprentices and highlight the huge benefits to other employers, of all sizes, who are thinking of taking on an apprentice.
Apprentices across the country were celebrated throughout the week, with engagement and events in schools and colleges. We met many current and former apprentices to tell their story and attract the next generation of apprentices, so they too can fire up their future career.
#BlazeATrail
Watch Legal Apprenticeship Interviews On Demand
A law apprenticeship combines paid work and training at a law firm with part-time study for professional qualifications. It is an alternative path to going to university that offers the same career destinations, but avoids the expensive fees. Some apprenticeships take 18 months to complete, but the more advanced levels provide training over five or six years – around the same amount of time as it would take to qualify through the university route.
Coca-Cola – https://learnliveuk.com/national-apprenticeship-week-2020-coca-cola/
Napthens LLP – https://learnliveuk.com/national-apprenticeship-week-2020-napthens-llp/
Addleshaw Goddard – https://learnliveuk.com/national-apprenticeship-week-2020-addleshaw-goddard/
ALEXANDRA RYAN

Tunnelling Shift Manager, Hinkley Point C Marine Works

My name is Alexandra Ryan, I work for Balfour Beatty as a Spray Concrete Lining, SCL, tunnelling shift manager at Hinkley Point C project in Somerset.

I have been working within the Mining & Tunnelling industry since I graduated from the Camborne School of Mines in 2013 and have been lucky enough to work in Africa, Australia and the United Kingdom.

My core job is to ensure the safe and productive running of the SCL gang and technical team as part of a 24-hour operation to form a network of tunnels for HPC's cooling water system.

I couldn't imagine working in another industry, being part of such a large and diverse project such as Hinkley point C is what I had always hoped for while I studied my mining engineering degree.

CAITLIN GARRY

Commercial Apprentice, Balfour Beatty

My name is Caitlin Garry and I am a Commercial Apprentice for Balfour Beatty, working in the Offshore Team on the HPC project.

I have been an apprentice for 2.5 years now, since joining the company after completing my As Levels. I have been fortunate enough to work in a variety of teams across the project and hope that as my career develops my portfolio of work will grow.

Now I am part of the HPC project and working towards a career in construction, I couldn't imagine doing anything else, its currently one of the largest construction projects in Europe and in years to come I can proudly say I was part of it.

Kerry Burns

Research Technologist, National Nuclear Laboratory

My name is Kerry Burns and I am a Research Technologist at the National Nuclear Laboratory. I started at NNL as a Scientific apprentice, during this time I completed a HNC,HND and a level 3 NVQ Diploma in laboratory and associated technical activities. Shortly after I finished my apprenticeship NNL funded my cohort to study a BSc (hons) in applied chemistry.  In my spare time I attend CrossFit, Yoga and I am currently learning to play the piano.

Jeevan Pansar

Legal Apprentice, Coca Cola

Jeevan Panesar joined Coca-Cola European Partners (CCEP) as a legal apprentice in September 2018.

He did his GCSE's at a local school but decided to study A levels at Farnborough sixth form college. Where he achieved three A's in Geography, English Literature and Psychology.

Doing a degree apprenticeship really appealed to Jeevan, as he finds, the best way to learn is being able to apply the knowledge he gains into a practical environment.

Jeevan's highlight to date has been being able to attend a cross-team meeting with all of the legal departments across the 13 countries in which CCEP operates.

Yasmine Dragan

Paralegal Apprentice, Napthens LLP

I have been working in the legal sector for 14 years and I currently work as a Legal Assistant for Napthens Solicitors. My role involves supporting solicitors in the day to day running of their files.

Over the years I have developed my skills in commercial property and approximately 5 years ago I felt that I wanted to progress further in the profession. I enjoy commercial property work, so it made sense for me to continue on the trajectory I was following.

I decided that the Solicitors Degree Apprenticeship Scheme with Uclan was the right path for me to learn the academics of the area of work I do, whilst also continuing to work and enhance my skills in the practical aspect of the job.

SOPHIE KELLY

Health Physics Monitor Apprentice, Sellafield Ltd.

Sophie joined Sellafield Ltd as a Health Physics Monitor apprentice in 2017, she had previously worked in various admin roles since leaving school and wanted to change her career path. Sophie was initially attracted to an apprenticeship with Sellafield due to the fact she could continue to earn whilst she learnt a new skill, also the possibility of being retained as a permanent member of staff really appealed to her. Whilst being on the scheme, Sophie has took part in numerous extra activities such as the apprenticeship council, and organisation of charity fund raising events, something which she is particularly passionate about.

Xena Osborne

Paralegal Apprentice, Addleshaw Goddard

I studied Biology, Maths and Psychology at A-Level and applied to university to study Psychology and Criminology. I was very unfamiliar with apprenticeships, as these were not really discussed with me at that age – which is why I went to university for a year. I then realised I would prefer to get stuck into work as soon as possible in my career and went on the search for an apprenticeship vacancy. I found a vacancy with Addleshaw Goddard and have loved my experience since starting in September 2019!

I have been given a lot of responsibility from the start and have been involved in a variety of tasks that have expanded my knowledge rapidly.

I believe an apprenticeship is a fantastic choice to make, as it helps you to understand how the information you learn on your course applies to real life. That makes it easier to understand what I am doing and how it helps others
learnliveuk.com is operated by Learn Live Limited registered in England under company number 08812253, whose registered address is Chorley Business and Technical Centre, Euxton Lane, Chorley PR7 6TE
FAQs
Contact Us
Help
For best results please use Google Chrome on a PC/Laptop or Safari/Firefox on a tablet device.
If you have any technical difficulties please email bookings@learnliveuk.com or call the Learn Live team on 01257 446010