Register Now
If you are a school or college the Learn Live channel is FREE to use. This also applies to parents and students who can access the channel from home. Join here
National Apprenticeship Week 2020 - Select Plant Hire (Broadcast Length 5 Minutes)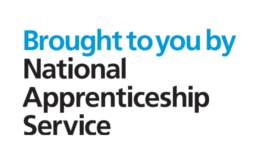 National Apprenticeship Week 2020 – Select Plant Hire (Broadcast Length 5 Minutes)
Please note: all Learn Live broadcasts both LIVE and On Demand are accessible to all parents and guardians at home.
National Apprenticeship Week was an annual week-long celebration of apprenticeships across England and was a time to recognise and applaud apprenticeship success stories across the country.
Apprenticeship employers used the opportunity to promote the success of their apprentices and highlight the huge benefits to other employers, of all sizes, who are thinking of taking on an apprentice.
Apprentices across the country were celebrated throughout the week, with engagement and events in schools and colleges. We met many current and former apprentices to tell their story and attract the next generation of apprentices, so they too can fire up their future career.
#BlazeATrail
About Select Plant Hire
As part of the Laing O'Rourke group, one of the world's leading engineering and construction companies, we work hard to create an environment that brings out the best in our people.
We think people should enjoy what they do. That's why we believe in building careers – not just creating jobs. We work with all our people to help them make the most of their talents. Through on-the-job learning, we'll make sure you're stretching yourself that little bit further every day. All staff have access to our broad-ranging training and development programmes which will give you the skills to take on evermore challenging roles.
Katie Kelleher

Crane Operator, Select Plant Hire

After a number of years working within sales and more recently working as a recruitment consultant Katie Kelleher had a change of career in 2014 and started on the Lifting Technician Apprenticeship with Select / Laing O'Rourke.

Katie is working hard using a strong social media presence and her role as a STEM ambassador to change the face of construction by openly encouraging more apprentices and women into the field and to challenge the industry to make necessary inclusive changes, she has recently been named one of LinkedIn Top Voices for 2019.

Since working as a crane operator on large projects such as Crossrail & Tideway, Katie is currently based on the Tideway project as a Deputy Appointed Person