Need Assistance?
If you are a school or college Learn Live is FREE to use. This also applies to parents and students who can access the channel from home. Join here
National Apprenticeship Week 2020 - Siemens Gamesa (Broadcast Length 8 Minutes)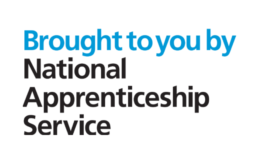 National Apprenticeship Week 2020 – Siemens Gamesa (Broadcast Length 8 Minutes)
Please note: all Learn Live broadcasts both LIVE and On Demand are accessible to all parents and guardians at home.
National Apprenticeship Week was an annual week-long celebration of apprenticeships across England and was a time to recognise and applaud apprenticeship success stories across the country.
Apprenticeship employers used the opportunity to promote the success of their apprentices and highlight the huge benefits to other employers, of all sizes, who are thinking of taking on an apprentice.
Apprentices across the country were celebrated throughout the week, with engagement and events in schools and colleges. We met many current and former apprentices to tell their story and attract the next generation of apprentices, so they too can fire up their future career.
#BlazeATrail
About Siemens Gamesa
Siemens Gamesa is a global technology leader in the renewable energy industry – specifically in the development, manufacturing, installation and maintenance of wind turbines. Being a pioneer in renewables since the 1980s, we put our scale and entrepreneurial culture to work on driving the energy transition towards a sustainable world. We empower our customers, people, and partners to lead the future with green energy.
https://new.siemens.com/uk/en.html
@SiemensGamesa
Curtis Cousins

Apprentice Techncian, Siemens Gamesa Renewable Energy

Hi I'm Curtis , I am a Year 3 Apprentice Techncian at Siemens Gamesa Renewable Energy. I am on a 4 year apprenticeship where I will train to become a Maintenance technician. I am currently working at East Anglia One Windfarm as a Technician where I work within a team with other technicians to maintain and troubleshoot on 6MW DirectDrive Wind Turbines.

For the first 18 months of my apprenticeship I lived in Newcastle and studied at Tyne Metrolpolitan College where myself and other apprentices studied a BteC Level 3 Advanced Diploma, Siemens Trailblazer. As well as working on site as a technician I am also completing a Level 3 Diploma in Advanced Manufacturing and Engineering.

I love being a technician here at Siemens Gamesa and I am striving to become a troubleshooting technician where I will lead a team in fault finding and fixing faults on the turbine.

I am looking forward to my career within the fast growing Wind industry, and I look forward to pushing myself to see where it takes me.
learnliveuk.com is operated by Learn Live Limited registered in England under company number 08812253, whose registered address is Chorley Business and Technical Centre, Euxton Lane, Chorley PR7 6TE
FAQs
Contact Us
Help
For best results please use Google Chrome on a PC/Laptop or Safari/Firefox on a tablet device.
If you have any technical difficulties please email bookings@learnliveuk.com or call the Learn Live team on 01257 446010