Register Now
If you are a school or college the Learn Live channel is FREE to use. This also applies to parents and students who can access the channel from home. Join here
National Apprenticeship Week 2020 The Greater London Authority (GLA) (Broadcast Length 12 Minutes)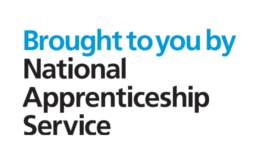 National Apprenticeship Week 2020 The Greater London Authority (GLA) (Broadcast Length 12 Minutes)
Please note: all Learn Live broadcasts both LIVE and On Demand are accessible to all parents and guardians at home.
National Apprenticeship Week was an annual week-long celebration of apprenticeships across England and was a time to recognise and applaud apprenticeship success stories across the country.
Apprenticeship employers used the opportunity to promote the success of their apprentices and highlight the huge benefits to other employers, of all sizes, who are thinking of taking on an apprentice.
Apprentices across the country were celebrated throughout the week, with engagement and events in schools and colleges. We met many current and former apprentices to tell their story and attract the next generation of apprentices, so they too can fire up their future career.
#BlazeATrail
About The Greater London Authority (GLA)
We work to make London the best big city in the world.
The Mayor runs important services in London like policing, fire and transport, with an annual budget of £17bn. The London Assembly holds the Mayor to account on behalf of Londoners. It regularly questions the Mayor and investigates important issues in London. Together, we are the Greater London Authority. Based at City Hall, more than 800 staff are employed to support the Mayor and Assembly in their roles.
Work for us
If you're looking for a challenging and rewarding job, and a chance to really improve the lives of Londoners, look no further. You'll also get great working conditions, competitive pay, generous annual leave, pension scheme and more. We know London's diversity is its biggest asset. That's why we do all we can to ensure our staff reflect this at all levels. We welcome applications from everyone.
For full, up to date vacancy listings, please visit us at: https://www.london.gov.uk/about-us/jobs-and-working-city-hall/current-vacancies
Toby

Business Administration Apprentice, GLA

My name is Toby. I am a Business Administration Apprentice working in the Greater London Authority. Before applying for my apprenticeship, I completed A-Levels in Government & Politics, History and English Literature at my local secondary school

In addition to my job, I am a local councillor where I live and enjoy politics, music, socialising with friends and spending time with loved ones.

I am passionate about apprenticeships because I firmly believe that they are a brilliant way of addressing the typical catch 22 of not having enough experience or the qualification to secure a decent job.  As an apprentice I can earn while I learn, and I have also experienced how my work impacts the running of London. I am planning to continue my career in policy.

Mia

Business Administration Apprentice, GLA

Hi, I'm Mia.  I am currently a Level 3 apprentice working at the Greater London Authority. I left school at 16 and worked before deciding to find an apprenticeship in a sector that interested me.

As an apprentice in Team London (the Mayor's volunteering and social action programme),  I have had  many opportunities to work with corporate partners like Twitter, Citi Bank; to run events such as the Mayor of London's Volunteering Awards and to manage large scale projects like  our Euro 2020s volunteer recruitment programme at Wembley Stadium. Working alongside the Mayor of London and his policy officers has given me exposure to the public sector, and I have really enjoyed being part of the GLA's unique form of local government.

School wasn't for me; I have achieved much more and been more satisfied learning on the job. I think apprenticeships are a great career step for everyone.