Need Assistance?
If you are a school or college Learn Live is FREE to use. This also applies to parents and students who can access the channel from home. Join here
National Apprenticeship Week 2020 - Unilever (Broadcast Length 12 Minutes)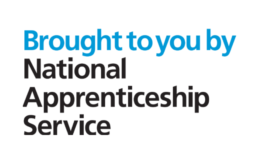 National Apprenticeship Week 2020 – Unilever (Broadcast Length 12 Minutes)
Please note: all Learn Live broadcasts both LIVE and On Demand are accessible to all parents and guardians at home.
National Apprenticeship Week was an annual week-long celebration of apprenticeships across England and was a time to recognise and applaud apprenticeship success stories across the country.
Apprenticeship employers used the opportunity to promote the success of their apprentices and highlight the huge benefits to other employers, of all sizes, who are thinking of taking on an apprentice.
Apprentices across the country were celebrated throughout the week, with engagement and events in schools and colleges. We met many current and former apprentices to tell their story and attract the next generation of apprentices, so they too can fire up their future career.
#BlazeATrail
About Unilever
On any given day, two billion people use Unilever products to look good, feel good and get more out of life.
With more than 400 brands focused on health and wellbeing, no company touches so many people's lives in so many different ways.
Our portfolio ranges from nutritionally balanced foods to indulgent ice creams, affordable soaps, luxurious shampoos and everyday household care products. We produce world-leading brands including Lipton, Knorr, Dove, Axe, Hellmann's and Omo, alongside trusted local names such as Blue Band, Pureit and Suave.
For us, sustainability is integral to how we do business. With 7 billion people on our planet, the earth's resources can be strained. This means sustainable growth is the only acceptable model of growth for our business. The Unilever Sustainable Living Plan sets out to decouple our growth from our environmental impact, while at the same time increasing our positive social impact.
Our Plan has three big goals that by 2020 will enable us to: – Help more than a billion people to improve their health and well-being. – Halve the environmental footprint of our products. – Source 100% of our agricultural raw materials sustainably and enhance the livelihoods of people across our value chain. We believe that as a business we have a responsibility to our consumers and to the communities in which we have a presence. Around the world we invest in local economies and develop people's skills inside and outside of Unilever. And through our business and brands, we run a range of programmes to promote hygiene, nutrition, empowerment and environmental awareness.
@Unilever
Grace Keen

Data Science Degree Apprentice, Unilever

Grace Keen started her career with Unilever on the Business Administration Apprenticeship programme in 2017 within the HR team, working on Graduate recruitment. Upon completion of this programme, Grace moved into the Digital Hub at Unilever where she is now working towards a Data Science Degree Apprenticeship as a DMP (Data Management Platform) Specialist.
learnliveuk.com is operated by Learn Live Limited registered in England under company number 08812253, whose registered address is Chorley Business and Technical Centre, Euxton Lane, Chorley PR7 6TE
FAQs
Contact Us
Help
For best results please use Google Chrome on a PC/Laptop or Safari/Firefox on a tablet device.
If you have any technical difficulties please email bookings@learnliveuk.com or call the Learn Live team on 01257 446010