Register Now
If you are a school or college the Learn Live channel is FREE to use. This also applies to parents and students who can access the channel from home. Join here
National Apprenticeship Week 2020 - Western Sussex Hospitals NHS Foundation Trust (Broadcast Length 7 Minutes)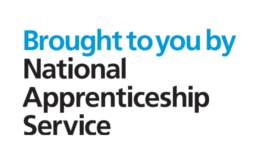 National Apprenticeship Week 2020 – Western Sussex Hospitals NHS Foundation Trust (Broadcast Length 7 Minutes)
National Apprenticeship Week was an annual week-long celebration of apprenticeships across England and was a time to recognise and applaud apprenticeship success stories across the country.
Apprenticeship employers used the opportunity to promote the success of their apprentices and highlight the huge benefits to other employers, of all sizes, who are thinking of taking on an apprentice.
Apprentices across the country were celebrated throughout the week, with engagement and events in schools and colleges. We met many current and former apprentices to tell their story and attract the next generation of apprentices, so they too can fire up their future career.
#BlazeATrail
About Western Sussex Hospitals NHS Foundation Trust
Western Sussex Hospitals NHS Foundation Trust serves a population of around 500,000 people who live in a catchment area covering most of West Sussex.
Libby Jeeves

Apprentice imaging support worker, Western Sussex Hospitals NHS Foundation Trust

Libby joined the trust in November 2019 as an apprentice in radiology. She is completing the level 3 senior healthcare support worker apprenticeship, which is 18 months.