Register Now
If you are a school or college the Learn Live news channel is FREE to use. This also applies to parents and students who can access the channel from home. Join here
Apprenticeships LIVE Bentley Motors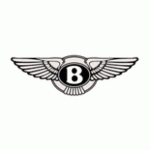 National Apprenticeship Week Broadcast with Bentley Motors
Want to know more about the exciting apprenticeship opportunities at Bentley Motors?
This broadcast focuses on Tom's journey as apprentices and why he chose an apprenticeship instead of continuing in full time education. The theme for this broadcast was focused on the apprentice experience to inspire students in school and college to look at this route into the workplace.
The live chat is always open next to the video player so feel free to leave us a question or comment and we'll get it forwarded to the team from Bentley Motors.
Bentley Motors is the definitive British car company, dedicated to developing and crafting the world's most desirable cars, including the new Continental GT Convertible. Featuring the sleek, new Bentley design language, the new Continental GT Convertible epitomises the spirit of grand touring. In 1919, a simple aluminium paperweight inspired a pioneering British engineer.
His ideas took the automotive world by storm, creating an enduring lineage that combines the spirit of pure craftsmanship with a vision for limitless performance. That engineer was W.O. Bentley. Bentley Motors is the definitive British luxury car company, dedicated to developing and crafting the world's most desirable cars. #Bentley100Years
In 2019 Bentley Motors will be recruiting over 40 Apprentices to join areas of the business such as Aftersales, Engineering, Production, Logistics, Sales, Manufacturing, Digital, Quality and Purchase, at Advanced, Higher and Degree levels. The application window is due to open to coincide with the Apprenticeships Live broadcast and more details about other events to find out more about our vacancies can be found at the links below.
https://www.bentleycareers.com/en/your-bentley-career/your-skills-your-career/apprenticeships.html
@BentleyCareers
Tom Evans

Degree Apprentice, Aftersales – Service Operations, Bentley Motors

I'm Tom, 18 years old from Wrexham, North Wales. I am a Service Operations Degree Apprentice in the Aftersales department within Bentley Motors Limited. I've been in my role for 5 months now and learning more and more every day.

I went to high school and college then instead of University I looked for apprenticeships. I looked around a many different opportunities to then find Bentley's apprentice scheme. I am working at Bentley whilst getting a degree which is suited to my role and paid by the company. It has been a brilliant way for me to develop my skills as an individual and
define my future in the business.