Need Assistance?
If you are a school or college Learn Live is FREE to use. This also applies to parents and students who can access the channel from home. Join here
I have subscribed to view content on Learn Live
I need to subscribe to view content on Learn Live
Subscribe Now
Apprenticeships LIVE Gatwick Airport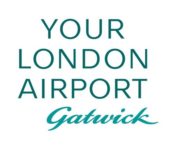 National Apprenticeship Week Broadcast with Gatwick Airport
Want to know more about the exciting apprenticeship opportunities at Gatwick Airport?
This broadcast focuses on Jack and Liberty's  journey as apprentices and why they chose an apprenticeship instead of continuing in full time education. The theme for this broadcast was focused on the apprentice experience to inspire students in school and college to look at this route into the workplace.
The live chat is always open next to the video player so feel free to leave us a question or comment and we'll get it forwarded to the team from Gatwick Airport.
Gatwick Airport is the UK's second largest airport and the most efficient single-runway airport in the world. It serves more than 228 destinations in 74 countries for 45 million passengers a year on short and long-haul point-to-point services. It is also a major economic driver for the UK contributing £5.3 billion to national GDP and generating 85,000 jobs nationally, with around 24,000 on the wider airport campus alone.
The airport is south of Central London with excellent public transport links, including the Gatwick Express, and is part of the Oyster contactless payment network.
https://www.gatwickairport.com/
For more information regarding the Gatwick Airport apprenticeship programme visit:-
https://www.gatwickairport.com/business-community/careers/graduates-apprenticeships/apprentice-engineers/
@gatwickvoice
@gatwickairport
Liberty Frankland

Engineering Apprentice, Gatwick Airport

Liberty is a second year apprentice on the engineering apprenticeship scheme at Gatwick airport.

"I am currently in my second year working on my second placement at the airport as well as studying for a BTEC and NVQ. The first year of the apprenticeship was spent at college studying a wide range of courses including maths, electronics, hand tools, machinery, electrical installation, pneumatics and hydraulics, CAD, technical drawing and health and safety. This allowed me to learn skills which would aide me on my placements at work.

My second year has given me the chance to put what I have learnt into action as well as learning more skills from the technicians. I enjoy the opportunities the apprenticeship gives me and the fact that no day is the same due to the wide breath of jobs that are worked on and the various projects offered to us to get involved with. Working at the airport is like working with a family, everyone is there to help you should you need it.

I decided an apprenticeship was for me as I wanted to continue studying and learning more, but I wanted the experience and context to what I was learning which I felt I couldn't get from going straight to university. At work there are so many learning opportunities with various training such as ESR to help in the working environment."

Jack Hobbs

Engineering Apprentice, Gatwick Airport

Jack is a second year apprentice on the engineering apprenticeship scheme at Gatwick airport.

As a second year apprentice I study one day a week at East Surrey College and spend the rest of the time at Gatwick, where I am currently working in my second section. At college we study a variety of subjects that have allowed me to enhance my skills which I am then able to put into action within the different sections at Gatwick. These skills range from welding and machining to understanding how different pneumatics and hydraulic circuits work.

My second year has allowed me to take the skills learnt at college and apply them within the workplace and I am given every opportunity to improve on them during my placements. I am thoroughly enjoying my time at Gatwick and get to meet many new people.

I decided that an apprenticeship was the right thing for me as I wanted to continue to gain different qualifications whilst being able to experience the working environment for myself. This apprenticeship offers lots of opportunities and the chance to gain experience within a multitude of engineering disciplines.
learnliveuk.com is operated by Learn Live Limited registered in England under company number 08812253, whose registered address is Chorley Business and Technical Centre, Euxton Lane, Chorley PR7 6TE
FAQs
Contact Us
Help
For best results please use Google Chrome on a PC/Laptop or Safari/Firefox on a tablet device.
If you have any technical difficulties please email bookings@learnliveuk.com or call the Learn Live team on 01257 446010