Register Now
If you are a school or college the Learn Live channel is FREE to use. This also applies to parents and students who can access the channel from home. Join here
Apprenticeships LIVE Electricity North West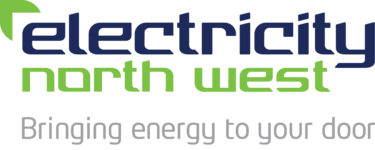 National Apprenticeship Week with Electricity North West
Want to know more about the exciting apprenticeship opportunities at Electricity North West?
This broadcast focuses on Sam's journey as apprentices and why he chose an apprenticeship instead of continuing in full time education. The theme for this broadcast was focused on the apprentice experience to inspire students in school and college to look at this route into the workplace.
The live chat is always open next to the video player so feel free to leave us a question or comment and we'll get it forwarded to the team from Electricity North West.
 About Electricity North West
We own and operate the North West's electricity distribution network. Our priority is the safe and reliable distribution of electricity to the region's 2.4 million properties. We're investing more than £1.9bn in the next eight years to improve and maintain the network. The way we use electricity is changing, and as demand grows, our network needs to become smarter. We want to work with all our stakeholders to deliver the network you need.
https://www.enwl.co.uk/
To find out more about the Electricity North West apprenticeship programme visit:-
@ElecNW_careers
Sam Whitehead

Higher Level Apprentice, Electricity North West

Sam is one of our Higher Level Apprentices who joined us because he felt it was the best way to get into the industry- studying and working in one place. He enjoys working with other apprentices and describes the environment at Electricity North West as having a real family feel to it. Sam is proud to work for a company who make a huge difference to the community around it and hopes to continue his career at the company once he's finished his training.