Register Now
If you are a school or college the Learn Live channel is FREE to use. This also applies to parents and students who can access the channel from home. Join here
National Apprenticeship Week Unilever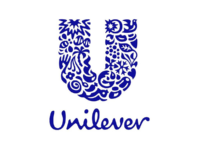 National Apprenticeship Week with Unilever
Want to know more about the exciting apprenticeship opportunities at Unilever?
This broadcast focuses on Jake's journey as apprentices and why he chose an apprenticeship instead of continuing in full time education. The theme for this broadcast was focused on the apprentice experience to inspire students in school and college to look at this route into the workplace.
The live chat is always open next to the video player so feel free to leave us a question or comment and we'll get it forwarded to the team from Unilever.
About Unilever
On any given day, two billion people use Unilever products to look good, feel good and get more out of life.
With more than 400 brands focused on health and wellbeing, no company touches so many people's lives in so many different ways.
Our portfolio ranges from nutritionally balanced foods to indulgent ice creams, affordable soaps, luxurious shampoos and everyday household care products. We produce world-leading brands including Lipton, Knorr, Dove, Axe, Hellmann's and Omo, alongside trusted local names such as Blue Band, Pureit and Suave.
For us, sustainability is integral to how we do business. With 7 billion people on our planet, the earth's resources can be strained. This means sustainable growth is the only acceptable model of growth for our business. The Unilever Sustainable Living Plan sets out to decouple our growth from our environmental impact, while at the same time increasing our positive social impact.
Our Plan has three big goals that by 2020 will enable us to: – Help more than a billion people to improve their health and well-being. – Halve the environmental footprint of our products. – Source 100% of our agricultural raw materials sustainably and enhance the livelihoods of people across our value chain. We believe that as a business we have a responsibility to our consumers and to the communities in which we have a presence. Around the world we invest in local economies and develop people's skills inside and outside of Unilever. And through our business and brands, we run a range of programmes to promote hygiene, nutrition, empowerment and environmental awareness.
@Unilever
Jake Foster

Project Coordinator, Unilever

My name is Jake Foster and I am 20 years old and have an Associate Project Manager with Unilever. I am based in Port sunlight on the Wirral. I started my Apprentice in September 2017.

In my current role I am a Project Coordinator within Digital Research & Development. During this role I am responsible for rolling out IT projects to users to across the globe. I really enjoy my role and has given me so many opportunities to learn and develop. I am also an outreach ambassador and Youth Apprentice Ambassador which allows me to visit schools and events to raise awareness of apprenticeships.

Alongside my day to day role I do my learning through an online training provider which is flexible and allows me to manage my time better. I have access to a wide range of webinars, podcasts and online training material along with face to face workshops. All these platforms give me a great platform to learn. I have to complete a series of mock questions, assignments and reflective accounts which allow me to demonstrate the skills I am learning during my apprenticeship.