Register Now
If you are a school or college the Learn Live news channel is FREE to use. This also applies to parents and students who can access the channel from home. Join here
New Scientist Live – Network Rail Apprenticeship Broadcast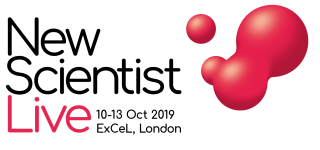 New Scientist Live – Network Rail Apprenticeship Broadcast
If you're interested in a career in science, then watch this broadcast. For the first time ever, The National Apprenticeship Service are attending New Scientist Live in London, a fun, informative and inspirational event all about science.
Listen to our broadcast to find out more about the wide range of apprenticeships in science, technology, engineering and mathematics (STEM), and in particular hear from female apprentices working in the STEM industry at Network Rail.
About Network Rail
Network Rail is at the heart of revitalising Britain's railway. From Crossrail – Europe's largest civil engineering project – to investment in world-class stations and major programmes of electrification, we're involved in some of the most ambitious and diverse ventures that this country has ever seen.
Britain's railway has been growing for 150 years, without significant renewal. And yet it's required to carry more freight and passengers than ever before. We anticipate up to 400 million more passenger journeys by as soon as 2020. Investment and modernisation are absolutely essential.
So we're building the railway of the future. It's a colossal challenge. And we're relishing every moment. We're driven to delight our customers and help the economy thrive.
We've already developed a world class reputation for taking care of our track – ours is one of the safest railways in Europe. Now, we're on the way to becoming a world leader in asset management.