Register Now
Students, teachers and parents of Abbot Beyne School can ask questions to employers on the LIVE CHAT next to the video player.
Abbot Beyne School
Please use the search options above to find jobs, apply and chat to employers.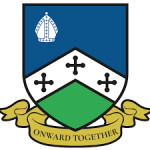 Abbot Beyne School
Abbot Beyne School is an inclusive and aspirational school, focussed on delivering high quality learning and teaching in a safe and nurturing environment. We are committed to ensuring the academic success and well-being of all of our students at the same time as insisting on the highest standards of behaviour. We believe by working together we can ensure that when students leave the school they are fully prepared to become valued and valuable members of our global society.
We have an excellent team of staff who are committed to delivering an outstanding level of education. Our 100 minute lessons provide opportunities for active learning and deeper learning experiences. We integrate technology into all of our lessons and are one of fewer than 500 schools globally, and only 17 nationally, to have achieved Apple Distinguished School Status. This achievement is reserved for schools that meet the criteria for innovation, leadership and educational excellence. All students at the school have their own iPad, ensuring work is personalised and challenging and breaking down any barriers between home and school learning. This is especially important in these times of remote learning as more and more students are working from home.