Register Now
Please feel free to leave a question in the chat and an Advance TM Group representative will be in touch.
Advance TM Group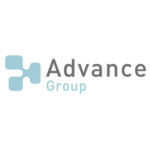 Advance TM Group
Advance Group was established in 2016 to bring high impact, quality leads to the UK's construction, built environment and industrial sectors.
As telemarketing and enquiry generation specialists operating within the construction industry, we work diligently and persistently to achieve profitable opportunities for your business.
We integrate seamlessly as part of your team and are committed to getting you in front of the right people at the right time.
Your success is our priority, whether you want to run individual telemarketing campaigns or continuous customer contact strategies.
We take the time to understand your business and best represent your company and values at all times to instil credibility and confidence at every stage of the process.
Using the latest market intelligence and a wealth of industry knowledge, we can connect you to architects, design and build contractors, facilities management teams, quantity surveyors, interior designers and more.
Not only do we identify and engage with suitable prospects, but we also nurture, follow-up and qualify all leads to ensure you enjoy long-term relationships and the best possible return on investment.
Innovation is key to our long-term success and we have invested in the development of a custom-built CRM system.
This exclusive data management system can accommodate and segregate multiple data sets from both customers and trusted partners.
It enables us to not only track the progress of each campaign but also change and adapt our strategy to improve results.
This highly responsive, fully secure and GDPR-compliant platform allows us to review real-time performance, continually improve our service offering and deliver the best possible outcomes.