Register Now
Please feel free to leave a question in the chat and an Adventure Parc Snowdonia representative will be in touch.
Adventure Parc Snowdonia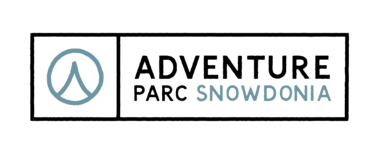 Adventure Parc Snowdonia
Set as we are in the majestic Conwy Valley in North Wales, we're lucky enough to have made our home amongst the beautiful rivers, mountains, woodlands and wildlife of Snowdonia.
It's a place where you'll find some of Britain's most dramatic and intriguing landscapes, many of which have barely changed since the last Ice Age. Hard to see how you could be anything but uplifted and inspired by it.
We've built Adventure Parc Snowdonia on a former industrial site – an aluminium rolling and casting works which closed in 2007. Recycling was a major part of our build: we reused 25,000 cubic metres of onsite stone and recycled 400 tonnes of metal.
We also cleaned up 100 years of industrial waste. Great news for our environment.
Our lagoon is filled with water drawn from mountain reservoirs which passes through a neighbouring hydroelectricity plant before filling our lagoon. We use UV disinfection and filtration to clean our water, which means it stays totally chemical-free.
We're proud to be part of a great community here in North Wales. In 2016, we helped to establish the Clwb Syrffio Dyffryn Conwy – a surf club for children who live in the Conwy Valley.
We donate our waves and equipment to the club every Saturday morning. We host regular community events throughout the year.
Our lagoon generates man-made waves every 90 seconds. To simplify a little bit, an underwater snowplough runs along rails under water in the middle of the lagoon. It creates a consistently powerful dynamic wave.
Clever hydrodynamics mean that it simultaneously generates several different wave profiles: beginner, intermediate and advanced. All of the moving parts are enclosed by a mesh tunnel under the central pontoon.
Surfers on the advanced waves work on a rotation basis (three surfers per advanced wave section, so each surfer catches every third wave) and the wave runs every 90 seconds. Surfers in the beginner bays and on the intermediate waves will get every other wave.
Come and see what we are all about!