Register Now
Please feel free to leave a question in the chat and an Airport Academy representative will be in touch.
Airport Academy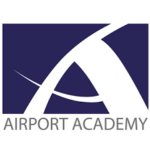 Airport Academy
Manchester Airport Academy provides relevant training for people seeking work in Manchester Airport, one of the area's biggest employers and the third busiest airport in the UK.
The course is provided by Stockport College and designed for most roles required by the airport. It's a ground-breaking project that was introduced to meet the skills shortage experienced by the airport, which requires workers already up to speed in the many varied skills required.
The Sky is the Limit with us
Have you got a desire to work at one the areas biggest employers and the third busiest airport in the UK, Manchester Airport?
As a training provider powered by Trafford College and Stockport College we support individuals in gaining employment at Manchester Airport.
Our Course
The Airport Academy team works with a variety of different customers and trainees, supporting them on their journey to a job at the airport. The short courses which typically run for two weeks take place at the Airport, in our bespoke training classrooms.
Our courses help learners to become work ready improving; confidence, self-esteem and inter-personal skills.
The Airport Academy then ensures candidates' job prospects really take off by actively seeking out airport vacancies for them to fill.
Through a number of our courses individuals are guaranteed an interview with employers, as well as having the potential to progress onto a level 2 course.