Need Assistance?
Please feel free to leave a question in the chat and an Anglian Water Careers representative will be in touch.
Anglian Water Careers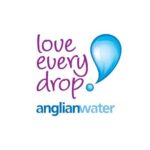 Anglian Water Careers
At Anglian Water, we cover the largest geographical area in England and Wales. We employ 5,000 people and supply water and water recycling services to more than six million customers in the east of England and Hartlepool.
Our huge region stretches from the Humber estuary, north of Grimsby, to the Thames estuary, and from Buckinghamshire to Lowestoft on the east coast. Our coastline is around 1,257 kilometres and 112,833  kilometres of water and sewer pipes supply and transport water across some 27,500 square kilometres. If we laid them end to end, they would take us a quarter of the way to the moon.
Compared to other regions, we have a high proportion of flat and low-lying areas, including The Fens in Cambridgeshire and the Norfolk Broads. A quarter of our region lies below sea level which means we are acutely aware of the risk of flooding. And with so few hills providing gravity, we have to use more energy to pump water from place to place.
learnliveuk.com is operated by Learn Live Limited registered in England under company number 08812253, whose registered address is Chorley Business and Technical Centre, Euxton Lane, Chorley PR7 6TE
FAQs
Contact Us
Help
For best results please use Google Chrome on a PC/Laptop or Safari/Firefox on a tablet device.
If you have any technical difficulties please email bookings@learnliveuk.com or call the Learn Live team on 01257 446010