Register Now
Students, teachers and parents of Barr Beacon School can ask questions to employers on the LIVE CHAT next to the video player.
Barr Beacon School, Walsall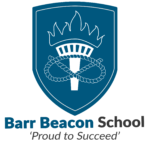 At Barr Beacon School we work in partnership with a range of employers and education providers to offer a wide-ranging, inspiring and exciting careers programme to help every pupil achieve their full potential. We offer impartial, well-informed, up-to-date advice and guidance on the full range of opportunities available.
As well as providing a large selection of careers events and activities throughout the year, which are tailored to the needs of each pupil, we also take a whole school approach to careers education. All staff, our Careers Champions, our Alumni, local employers and higher education representatives help to drive forward a programme which raises aspirations, challenges stereotypical thinking and promotes equality and diversity.
Our pupils need to be prepared for the evolving working world and so, at the heart of our Careers Programme, is a focus on building up essential lifelong employability skills. Our Skills 4 Life approach helps pupils to see the value in everything they do for their wider careers and teaches the philosophy that careers education is a life long journey.
Barr Beacon School has been recognised for its excellent work within careers and is the proud recipient of the Gold Quality in Careers Standard. We have also been appointed as the Lead School for Walsall in the Black Country Careers Hub.
For queries relating to careers education or advice and guidance, please contact  Miss G Killick the Careers Lead in the chat facility on the right hand side of the video player.