SUPPORTING YOUR JOURNEY
INTO THE WORLD OF WORK

ASK US A QUESTION NOW
VIA THE LIVE CHAT
Register Now
Please feel free to leave a question in the chat and a Bentley Motors representative will be in touch.
Bentley Motors Ltd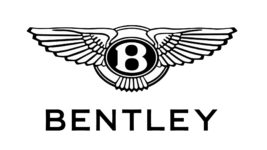 Bentley Careers & Jobs
Bentley Motors Ltd is one of the world's industry-leading, innovative car manufacturers that deliver high-end luxury vehicles. If you're looking to find out more about Bentley careers, our team at Learn Live will be more than happy to answer your questions via our LIVE chat feature and you can also fill out our contact form. Bentley Motors is dedicated to delivering the world's most luxurious and desirable cars.
The story of Bentley Motors Ltd started in 1919 when an aspiring British engineer – W.O Bentley – had a mission to change the automotive industry. Ever since Bentley Motors Ltd has been the global leader of luxury cars. Currently, we have over 4,000 dedicated employees that all share the same mission to deliver constantly evolving, technological and exceptional output.
This year, Bentley Motors will be recruiting a number of apprentices for a range of business areas including Sales, manufacturing, procurement and digital. If you're looking to find out more from current Bentley apprentice's, check out our on-demand video where you can hear from guest speakers – Tom and Joanna – about their jobs at Bentley and why they recommend working for us.
If you're looking to start your career with an industry-leading car manufacturer, look no further than Bentley careers. A big believer in personal and self-development, you'll be able to grow with us every step of the way with our award-winning training. Working with us is more than just a job, it's a mission to produce the best for our customers. Our headquarters is located in Crewe. However, there are various locations around the UK where we are looking to recruit.
When you choose Bentley careers, you'll be able to tailor your specific skills and career goals to a job description that suits you best. Just a few of the apprenticeships we're recruiting for include:
Digital & IT
Business Management
Sales & Marketing
Human Resources
Purchasing & Finance
Why Bentley Careers?
For nearly 100 years, thousands of workers we've had working for us at Bentley have all happily got on board and shared our ambition, values, and vision. Thanks to the inspiration of our customers, we constantly strive to improve the production methods we use and therefore creating the best possible luxurious and powerful cars on the market. Staying true to our heritage, we're constantly seeking to expand our teams further in various locations across the UK. Offering a variety of roles, Bentley careers are one of the best out there to fulfill your individual goals and aspirations.
Throughout our various locations, we're proud to have a tight-knit team of colleagues and no one is seen as "just an employee". We truly believe that everyone has their own creative ideas and our focused and supportive community will be the perfect match for that. Whatever department you decide to go into, you'll feel great pride in the work that you do for us. We believe in delivering excellence. Here at Bentley, we encounter industry challenges as the world changes. However, our industry-leading solutions are what make us the best in the automotive industry. We'd love for you to be part of that!