Register Now
Please feel free to leave a question in the chat and a Blackpool Council representative will be in touch.
Blackpool Council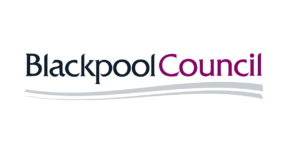 Blackpool Council
Blackpool Council has reviewed and refreshed its council plan. The new council plan will build all the hard work that has taken place in the town over the last few years, bringing even greater change for the next 5 years.
We remain committed to the direction we took in 2015 which focusses on strengthening our economy and our communities.
With Blackpool still facing many difficult issues we need to continue to focus on the things that matter – improving tourism and the job opportunities for everyone in the town, and creating stronger and safer communities. Some of the plan is about using programmes and projects we've already got in place to deliver more, faster.
And some of it is about starting on new projects which fit with our vision and priorities. All this is being delivered at a time when money is tight, meaning that we are always thinking about how we can do things differently and better.
The 2019-2024 council plan is our response to this picture. It's our way of telling the story of our town so that everyone – residents, organisations and visitors – understands what we're doing, who we're doing it with, and why we're doing it.
Our vision for Blackpool continues to be:
The UK's number one family resort with a thriving economy that supports a happy and healthy community who are proud of this unique town.
The Blackpool Council constitution sets out how the council operates, how decisions are made and the procedures which are followed to ensure these are efficient, transparent and accountable to local people. Some of these processes are required by the law, while others are a matter for the council to choose.
The constitution is divided into 16 articles, which set out the basic rules governing the council's business. More detailed procedures and codes of practice are provided in separate rules and protocols included with the constitution.
Blackpool Council comprises of 42 elected members, otherwise called councillors.  There are 2 councillors for each of the 21 wards, serving for a period of 4 years.
At Blackpool, we operate a leader and cabinet system known as the executive, which is part of the council and is responsible for most day-to-day decisions.
It is made up of a leader and a cabinet of nine other councillors whom the leader has appointed.
The leader of the council has also appointed one of these cabinet members as her deputy.