Register Now
Please feel free to leave a question in the chat and a Cabinet Office representative will be in touch.
Cabinet Office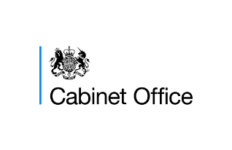 Cabinet Office
Responsibilities
We have responsibility for:
supporting collective government, helping to ensure the effective development, coordination and implementation of policy
supporting the National Security Council and the Joint Intelligence Organisation, coordinating the government's response to crises and managing the UK's cyber security
promoting efficiency and reform across government through innovation, better procurement and project management, and by transforming the delivery of services
promoting the release of government data, and making the way government works more transparent
creating an exceptional Civil Service, improving its capability and effectiveness
political and constitutional reform
Priorities
Our priorities are to:
support the Prime Minister and Cabinet to deliver the government's programme
drive efficiencies and reforms that will make government work better
create a more united democracy
strengthen and secure the United Kingdom at home and abroad
Read our single departmental plan to find out more about how we are performing against our objectives.
Who we are
We employ around 2,050 staff. There are also around 700 people working for the Crown Commercial Service, an executive agency.
Our main offices are in London, but we have staff based around the country. We are supported by a number of advisory non-departmental bodies.
Corporate information
Access our information
Our energy use
Complaints procedure
Accessible documents policy
Media enquiries
Equality and diversity