Register Now
Please feel free to leave a question in the chat and an Cherished Care Services representative will be in touch.
Cherished Care Services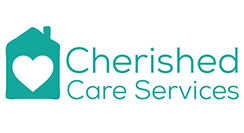 Cherished Care Services
In 2016 after having worked looking after older people in care homes for over 10 years, Chandrea realised she wanted to find a better way to support older people in later in life.
Chandrea decided she wanted to set up a care service that would provide the kind of family culture she had grown up with where the extended family and looking after our elders was second nature.
Together with Chris, whos background in the charity sector for the last 15 years and his business knowledge and understanding of personalised technology they founded Cherished Care Services.
We were established in 2016 as a family run home care company in Wilmslow. We now support older people to remain as independent as possible in their own homes.