Register Now
Please feel free to leave a question in the chat and an Country Court Care representative will be in touch.
Country Court Care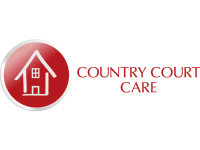 Country Court Care
Country Court provides award-winning residential, dementia & nursing care for the elderly across the UK. For more information, visit our website today.
Our homes are designed to be exactly that – a home. For our residents who are mobile, they're a place to live as they would normally, with the added pleasure of having company (and no chores). For our residents in need of nursing, our facilities are exceptional, geared to the compassionate administration of individual medical care.